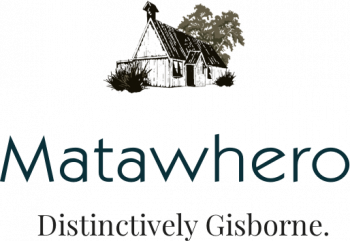 Welcome to the Matawhero Winery e-cellar door
The Matawhero journey started with two New Zealand wine pioneers from the 1960s and is the oldest winery in our region with its first vintage in 1975.
Discover another side to New Zealand wine! Fertile soils allow our region to grow an abundance of produce, but we grow grapes because it is part of our origins, history and the legacy we have chosen to build on.
Today the story continues around the drive and determination of Richard and Kirsten Searle who purchased the winery and vineyards in 2008. They are the trusted Kaitiaki (guardians) of Matawhero and continue to develop the iconic winery and share the distinctive wine styles of the Tairawhiti-Gisborne region. They produce famous New Zealand Chardonnay and other wines including aromatics like Gewürztraminer and lovely Reds.
Their love of the Gisborne region runs deep and our vines are the first in the world to see the sun. Good spring rainfall and long dry summers, combined with both alluvial and heavier clay soils, allow us to dry farm 100% of our vineyards. Growing grapes with natural rainfall creates our distinctive fruit-driven wines with weight and intensity.
10% discount 15+ bottles of Matawhero Wines
Discount applied in cart
Price based on case of any 15x 750ml bottles, all-inclusive of freight, taxes, duty and insurance from NZ Producer to your door in Australia. All prices based on live exchange rate.
back to top