Welcome to Brick Bay's e-cellar door
Here at Brick Bay, with just under 4 hectares planted in vines, we believe that it is this special environment that makes our wines unique, as the influences of soil and climate define each vintage.
All fruit for our wines is grown right here and so the conservation and improvement of our land is paramount to ensure the quality of our wine. Our first plantings began in 1995 with our first vintage celebrated in 1998.
As a Certified Sustainable vineyard, the vineyard management focus is on keeping an open canopy to offset any fungal issues that may arise from humidity, while promoting the health of the vine to boost the natural defences of each plant. Pruning, fruit selection, leaf-plucking and harvesting operations are all carried out by hand.
Since 1998, West Brook Winery in Waimauku has been instrumental in helping us establish the Brick Bay style of wine…restrained, elegant, and textural with exceptional fruit concentration. Our winemaking is based on minimal intervention using the guiding principles of gentle handling with minimal winery manipulation. We work closely with our winemaker James Rowan to produce our range of premium wines.
Pinot Gris was our inaugural wine release and firmly established our reputation for quality wine production. Generally whole-bunch pressed then slowly fermented in stainless steel, the wine reflects an Alsace influence with more weight than Italy's Pinot Grigio wines, and a balanced acidity.
In 2016 a Brick Bay Chardonnay entered our stable of wines, again whole-bunch pressed and aged in seasoned French oak barrels. Flinty notes are finely counterbalanced by restrained buttery toast characters.
Our popular Brick Bay Rosé is a blend of a number of our red Bordeaux varietals with a focus on concentrated summer fruits, and a dry, savoury finish.
Our red wines are blended from Cabernet Sauvignon, Cabernet Franc, Malbec, Merlot and Petit Verdot grapes and aged in carefully selected French oak barrels.
Brick Bay Pharos, a wine to keep and savour, is produced in years of exceptional fruit quality, richly flavoured with a velvety finish and a tight structure that will open up in years to come.
Martello Rock is blended each year from some or all of our five red varieties to offer a lighter styled wine.
We occasionally release a single varietal red wine, with a Merlot in 2010, Malbec in 2012 and Petit Verdot in 2016.
As fruit is not brought in from other regions to supplement the crop from our single vineyard, we produce only 1000-1500 cases each year, which is proudly served in our restaurant, The Glass House.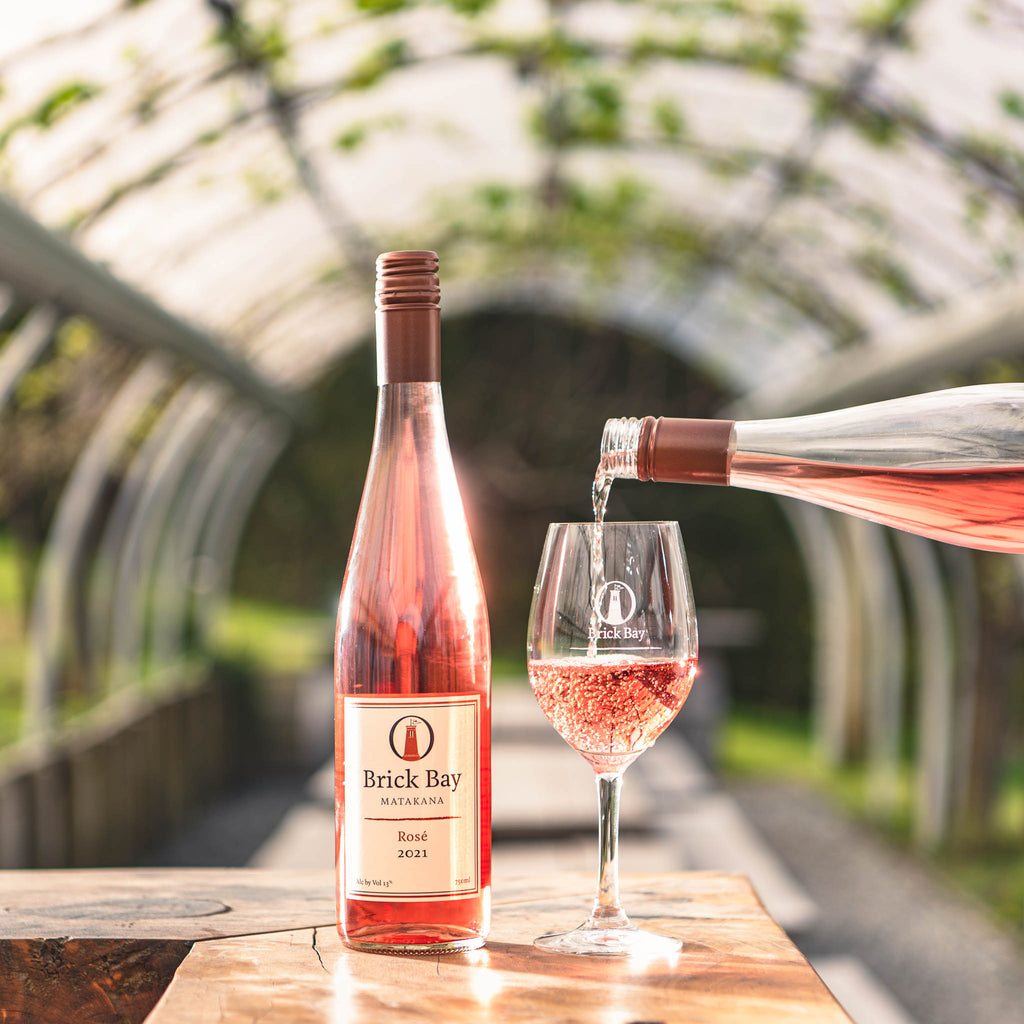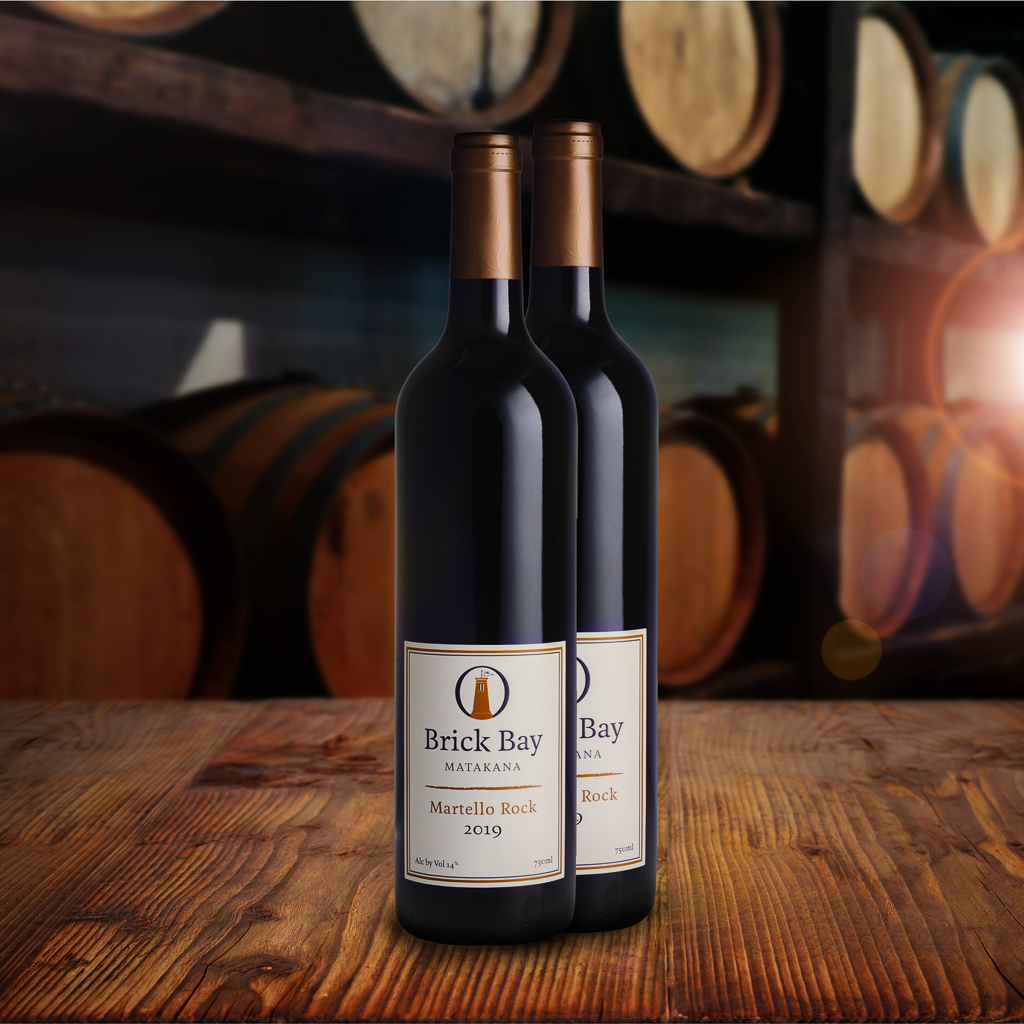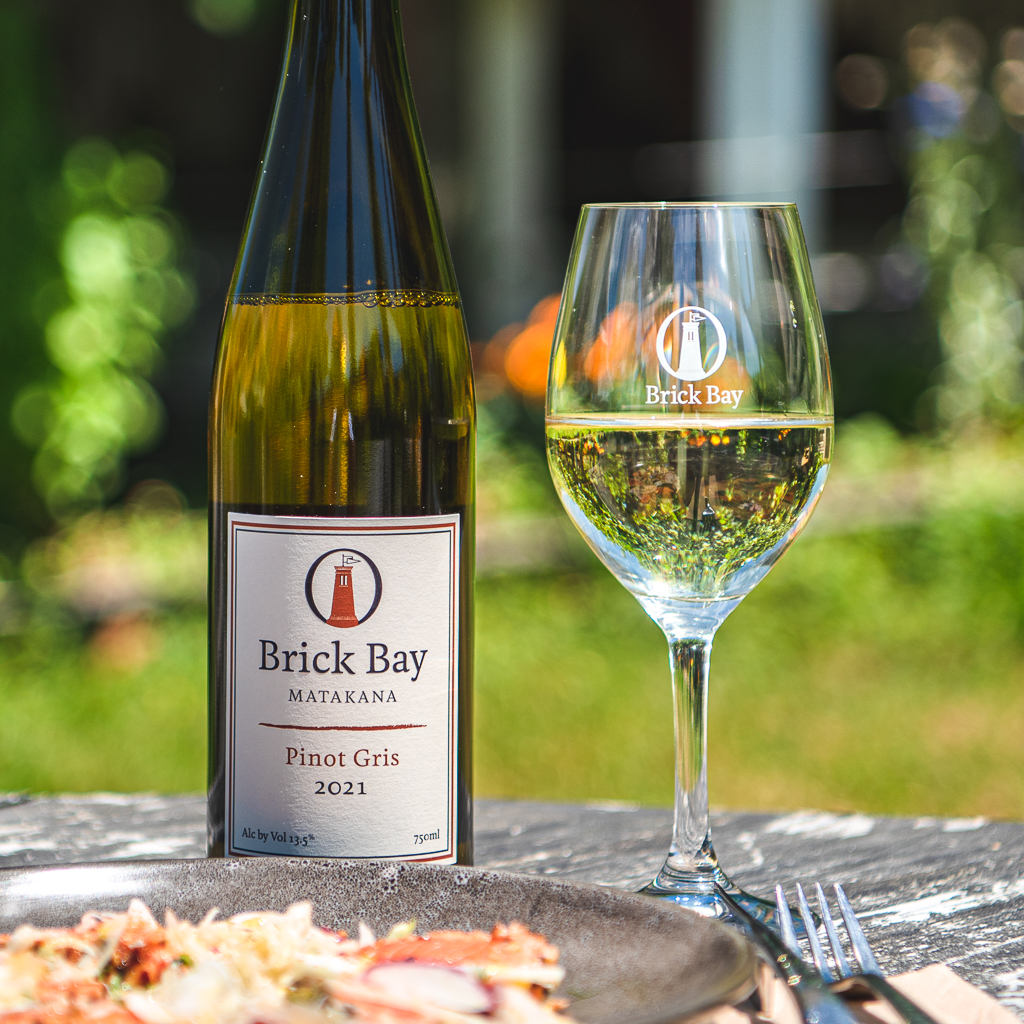 back to top