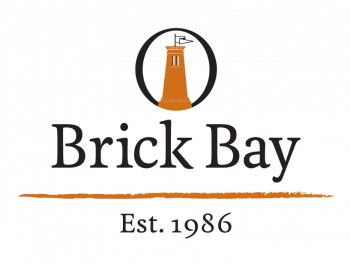 Welcome to Brick Bay's e-cellar door
Here at Brick Bay, with just under 4 hectares planted in vines, we believe that it is this special environment that makes our wines unique, as the influences of soil and climate define each vintage.
All fruit for our wines is grown right here and so the conservation and improvement of our land is paramount to ensure the quality of our wine. Our first plantings began in 1995 with our first vintage celebrated in 1998.
As a Certified Sustainable vineyard, the vineyard management focus is on keeping an open canopy to offset any fungal issues that may arise from humidity, while promoting the health of the vine to boost the natural defences of each plant. Pruning, fruit selection, leaf-plucking and harvesting operations are all carried out by hand.
Since 1998, West Brook Winery in Waimauku has been instrumental in helping us establish the Brick Bay style of wine…restrained, elegant, and textural with exceptional fruit concentration. Our winemaking is based on minimal intervention using the guiding principles of gentle handling with minimal winery manipulation. We work closely with our winemaker James Rowan to produce our range of premium wines.
Price based on case of any 15x 750ml bottles, all-inclusive of freight, taxes, duty and insurance from NZ Producer to your door in Australia. All prices based on live exchange rate.
back to top