Welcome to Decibel Wines e-cellar door
Could you taste a wine and feel inspired? Could you smell a glass of wine and want to move to the other side of the world? It happened to me when I discovered New Zealand wines. My story and my wines are all about the people who inspire me, the places I've been, and the music I love.

Decibel Wines are my vision to create wines using classic practices, minimal intervention, and wines with a community based attitude. These are ideas as old as wine itself and I believe strongly in them. However I look to the future as well. I look at a time when we use smart practices in the vineyard and the winery that not only inspire but preserve our great planet. I've had a great deal of help from many other winemakers, growers and friends in Hawkes Bay, Martinborough, and back home in the USA as well.
While traveling through Europe and America with a band of musicians, artists, and craftsmen my passion for sense memory and sense elation grew. While docked in Philadelphia I discovered New Zealand wines. I literally smelled the potential for adventure and pure discovery in the glass.

In 2007 I left Philadelphia to make wine in New Zealand. I have taken the spirit of my Great Grandfather, Michelino Rodolico, and his entire lineage, with me. A barrel cooper and winemaker himself, he traveled from Sicily to America in search of inspiration. He is with me on this journey.
As I follow maps of the roads, maps of the soils, maps of the seas, flight plans, and future plans, the journey now brings me across the globe pouring my wines for people in hopes they will be open to the idea of an adventure.
I make Decibel Wines with honest and artistic people. My aim is to bring you wines of distinction and the best expressions of this magical place.
Cheers,
dB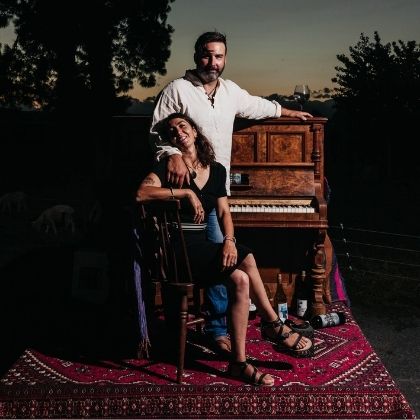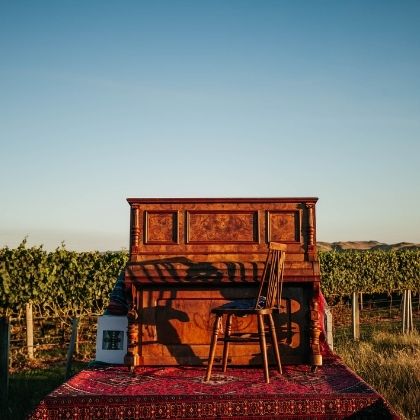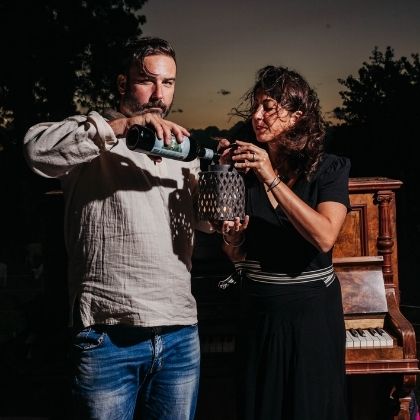 Reviews
Testify Red 2018 *92 points*
A blend of 80% Malbec and 20% Merlot. Dense, spicy red with plum, dark berries, five-spice, crushed herbs, rhubarb and grape stem flavours, with a backbone of fruity acidity. A distinctive and intriguing wine. - Bob Campbell
Decibel Malbec 2018 *93 points*
Sweetly fruited and wonderfully perfumed, the inviting bouquet shows Black Doris plum, blueberry, violet, olive, and subtle toasted spice notes. It is equally attractive on the palate with splendid juicy attack and supple mouthfeel, delightfully framed by silky polished tannins. -Sam Kim
Decibel Viognier 2019 *18.5/20 points*
Bright, light yellow with a green hue, even colour throughout. The nose is intense and full with flavours of stonefruit, lemon and reminiscent of lilies, along with a subtle note of spices. Medium-full bodied, dry to taste, the palate is rounded with flavours of ripened white peaches and nectarines, an amalgam of spices and underlying fragrance of lilies. The mouthfeel is lush and oily with a good concentration of ripened stonefruit, balanced by the right amount of acidity. The pretty scent of lilies and acidity shows the classic character of Viognier. The delicate spices on the finish added interest and uplifted the finish. This is a generous Viognier with ripened flavours of stonefruit, lilies and spices on an oily and full mouthfeel. Match with spicy Thai food over the next 3-5 years. -Candice Chow
back to top