Welcome to Hunter's Wine e-cellar door
Hunter's Wines have won more than 200 gold medals at national and international wine competitions and we're still breaking new ground with new varietals, new wine-making techniques and consistently seeking the best for our wines. Still family-owned, we're nurturing the next generation of Hunter's winemakers ensuring we'll be around for years to come.
Through Jane's strong determination, together with the talents of nephew's James and Edward Macdonald and brother-in-law Peter Macdonald, Hunter's original vineyard area has increased by 3.5 times its original size and the company's annual output has grown to around 100,000 cases of wine, nearly 80% of which is exported.
Hunters is still breaking new ground with new varietals, new wine making techniques and new branding, consistently keeping the team at Hunter's seeking the best for it's wines. Hunter's protects the environmental integrity of their wine production by providing a "best practice" model of environmental practices in the vineyard and winery consequently operating as a highly sustainable vineyard.
Jane invites visitors to Hunter's to taste her world-class wines, stroll through magnificent award-winning gardens and visit resident artist, Clarry Neame.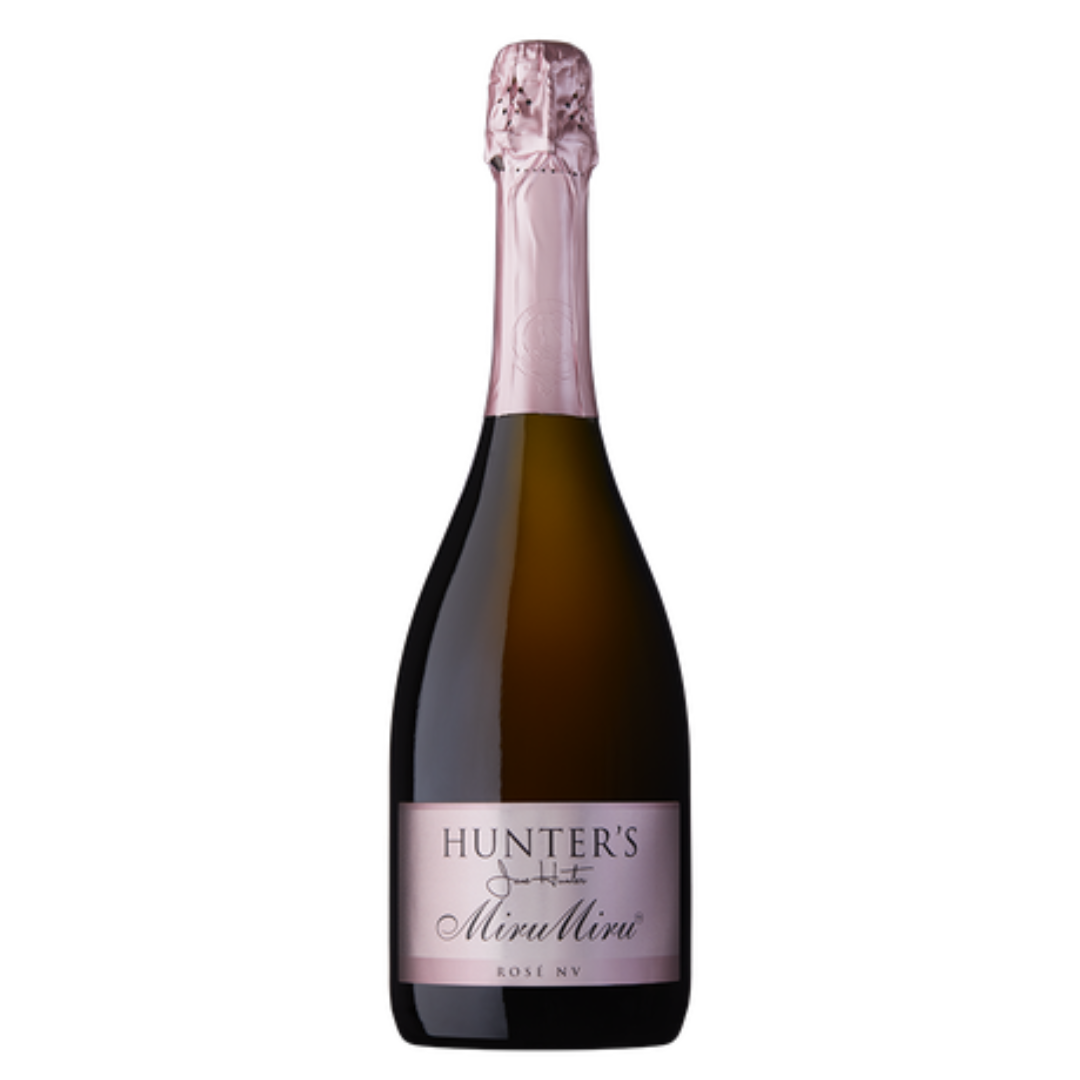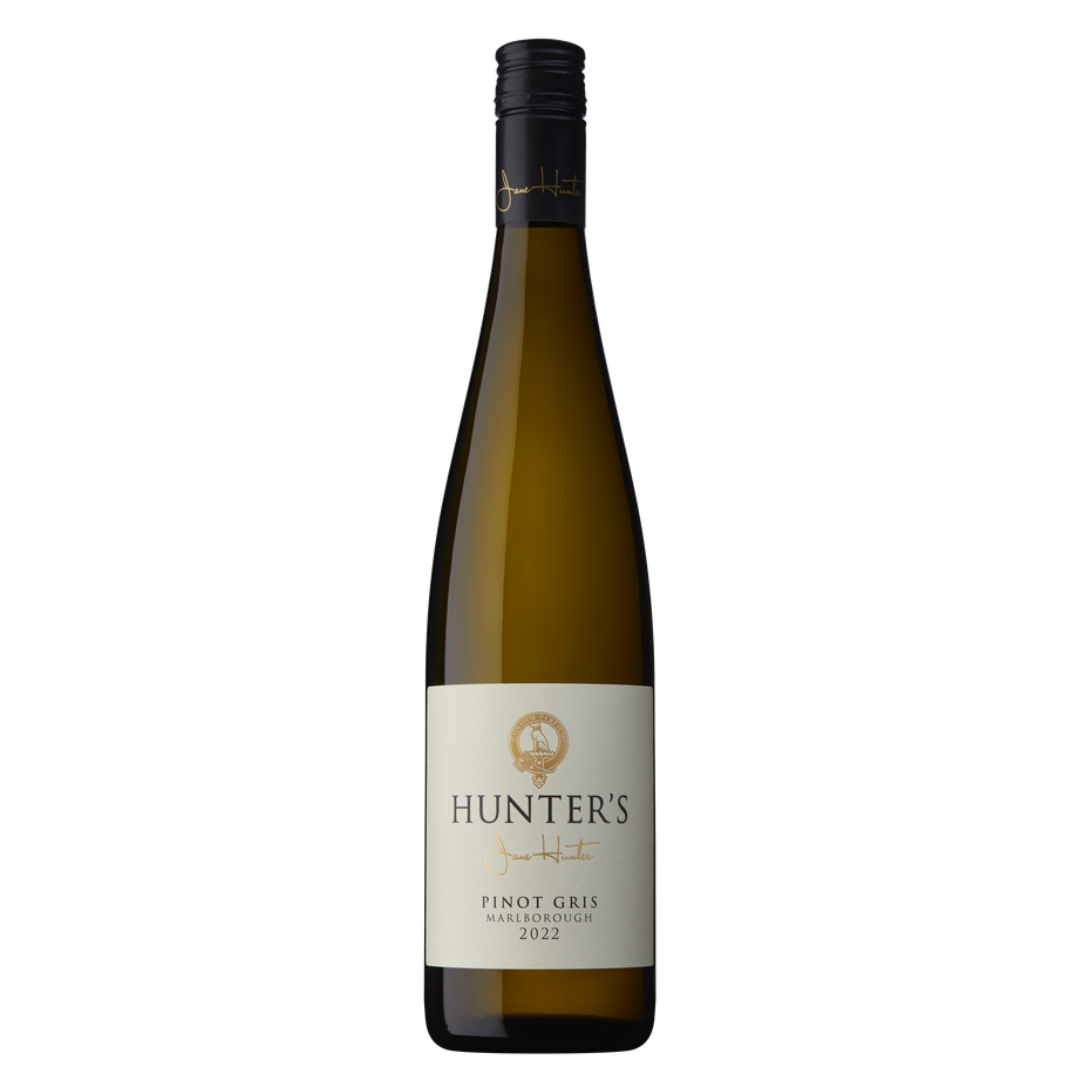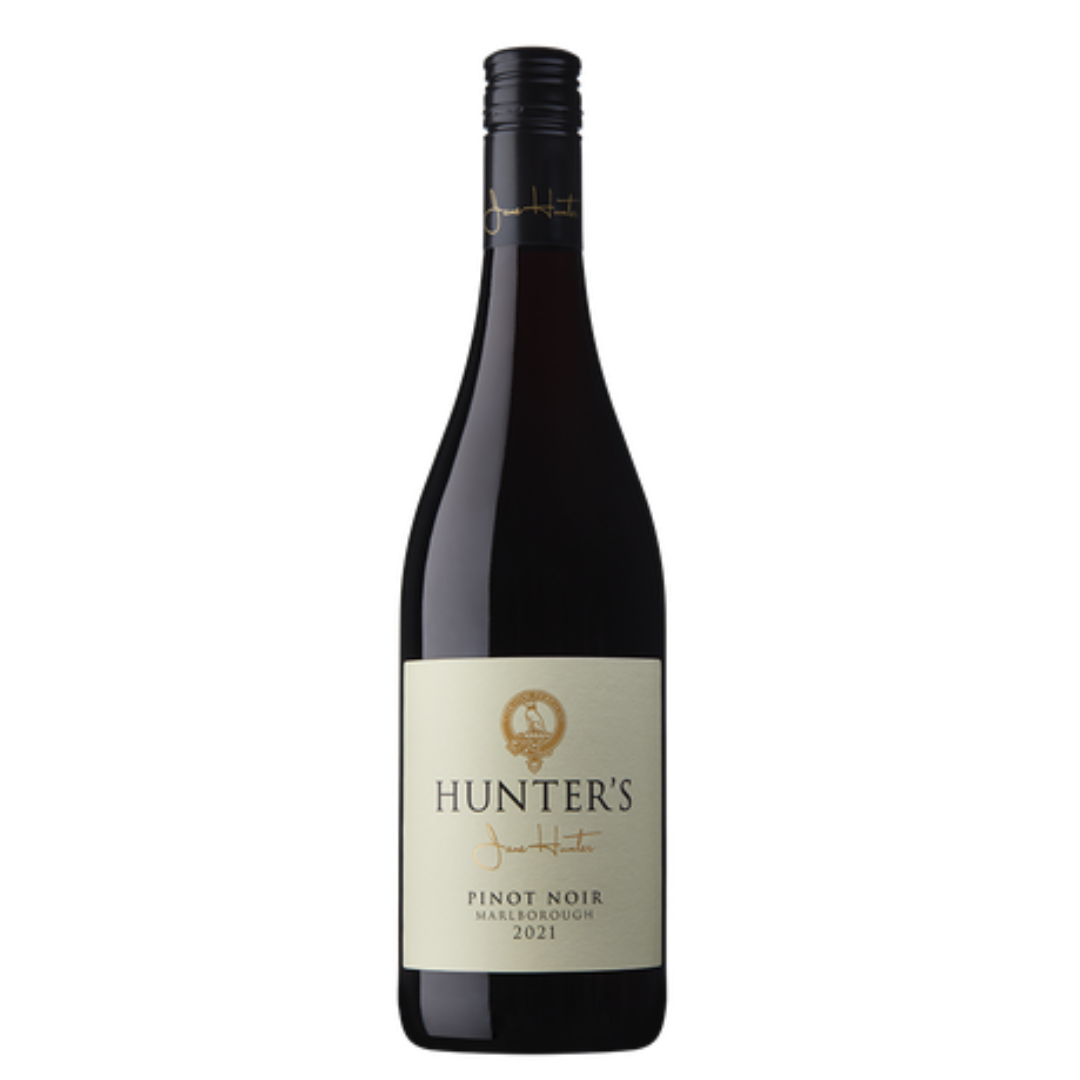 Reviews
Aromas of fresh strawberries and peaches, red apple and a whisper of red cherry. There's a fine layer of autolysis with some baked goods and a hint of fruit spice. Dry, fresh, salivating, crisp and dry on the palate. Flavours match the boquuet with more strawberry and cherry flavours. A delicious and refreshing wine ready for drinking from 2021 through 2027+.
93 POINTS - EXCELLENT - Cameron Douglas MS
Flavours of green pear and spicy apple, a whisper of citrus and pear d'Anjou. Acidity and chalk-like mouthfeel combine to deliver texture with a youthful tautness contrasted by fruit. Dry on the finish with a mineral quality this wine is best served as an aperitif or with naturally sweet fare such as scallops or prawn. Best drinking from 2022 through 2025.
90 POINTS – Cameron Douglas MS
Begins with reductive earthy notes before opening up to peppercorns, currents, bramble berries and mushrooms. Medium-bodied with fine grained tannins. Savory finish. Vegan. Drink now or hold.
90 POINTS – James Suckling
back to top