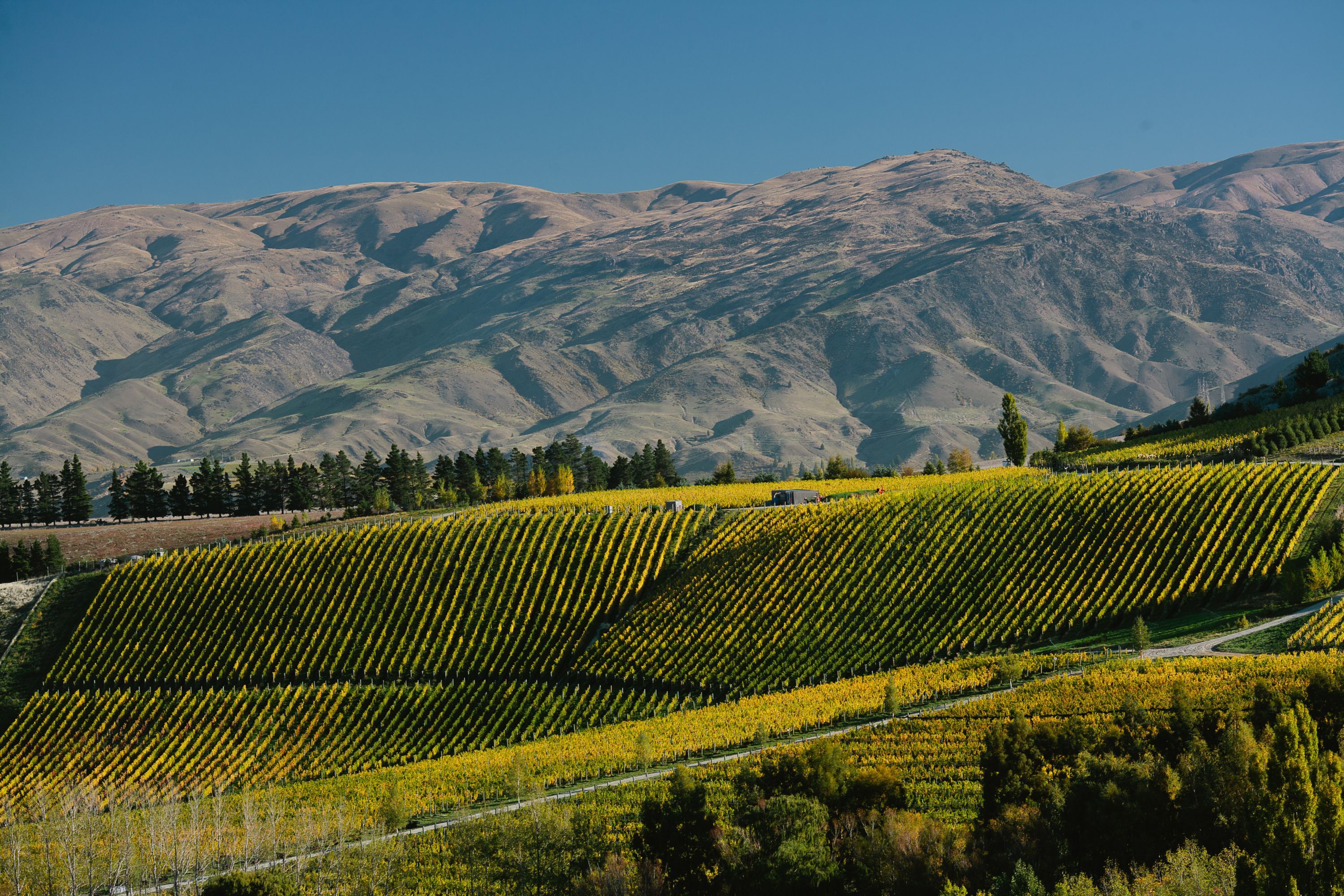 Welcome to Burn Cottage e-cellar door
We came about from a passion and love for Pinot Noir and in many ways a bit of fortuitous timing and a gut feeling about the land in Central Otago. The natural amphitheatre carved out by gentle ebb and flow of the Clutha and Kawarau rivers and the laying down of terminal moraine soils from the glaciers is now home to the bio dynamically managed vineyard otherwise known as Burn Cottage..
Purchased in 2002 by the Chicago based Sauvage family and under the guidance of Ted Lemon and now Claire Mulholland, this tiny 10 ha plot nestled in the foothills of the Pisa Range has become one of a family of Pinot Noir producers that have made this rugged and dramatically beautiful region home. Our wine talks of place, climate, geology and most importantly of the people that make the dream possible.
The Burn Cottage Vineyard property had been grazed by sheep for as long as can currently be remembered. There were, and are, no immediate vineyard neighbours. The site was much coveted in the region as it is sheltered from both northerly and southerly winds by large hills and forms a beautiful, protected bowl, much like a modern amphitheatre.

Husband and wife Marquis Sauvage and Dianne Sauvage were on a return trip from the Mornington Peninsula in Australia and had decided to visit several regions in New Zealand. For some time the family had contemplated starting their own winery. Dianne and Marquis were struck by the extraordinary beauty of Central Otago and became even more impressed after tasting through the region's wines, particularly Felton Road and Gibbston Valley. They decided that they had found the place they were looking for. Marquis continued the property search with a real estate broker and came across the Burn Cottage site. As Marquis likes to say, he had visited enough great vineyards around the world and this one had the right look. Unbeknownst to the Sauvages, several prominent, local wineries and winemakers were interested in the site and had had their eyes upon it for some time.

The property became available in January of 2002 and the Sauvages were able to purchase it at auction.
During vineyard development the greatest care was taken to separate blocks according to soil, aspect and exposure differences. Clones and rootstocks were chosen with the philosophy that the more diversity each block had, the more complexity the resulting wines would display. Hence we have many different clones of Pinot Noir planted on a variety of rootstocks.
The first blocks were planted in 2003. The vineyard development has continued at a loving and deliberate pace to ensure that only the best plant material has been used.
In addition to Pinot Noir we have a small amount of Gruner Veltliner and Riesling planted. The Pinot is planted on north and north east facing slopes and the Riesling and Gruner are planted on an east facing slope at the top of the property. The Gruner Veltliner planting is from the first generation of this variety released in New Zealand.
"When I first visited the Burn Cottage site in 2002 (unplanted at the time) and after discussing the merits of the site and project with Marquis, I told him I would work with Burn Cottage but under one condition. The project had to be biodynamic. I simply couldn't bring myself to work conventionally any more. While the prospect did seem daunting, given Central Otago's challenging weather and soils, I felt that I had a sense of what tools we would need to bring to bear to make biodynamics a success in Central" Ted Lemon.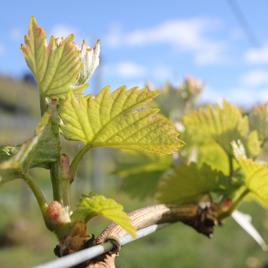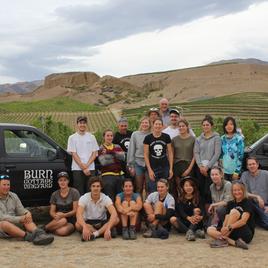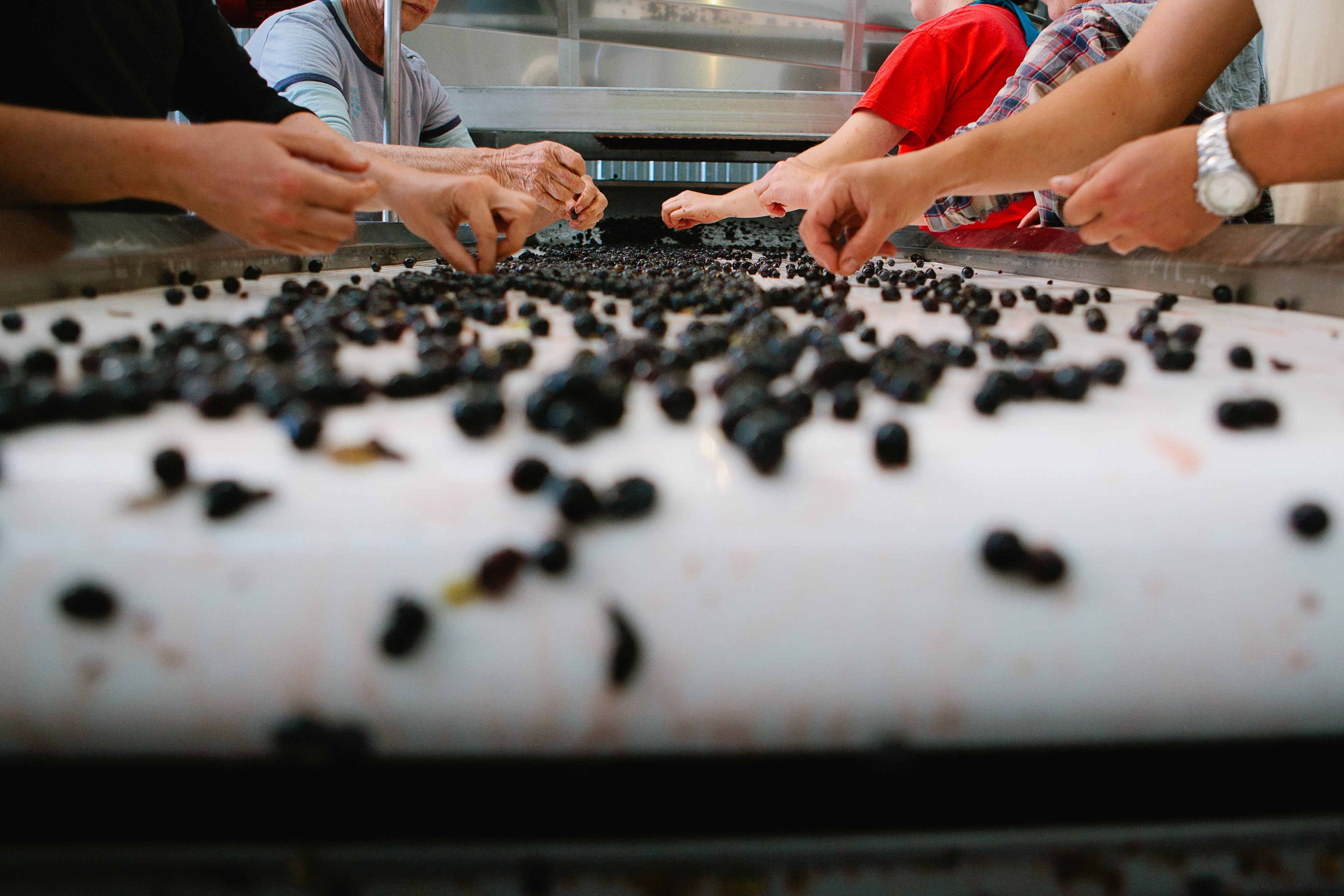 Reviews
"When Burn Cottage released its first pinot noir vintage from 2009 it hit the ground running and has continued to gain traction ever since. Their 24-hectare vineyard in the Pisa Range foothills is rapidly gaining cult status thanks at least in part to consultant (rock star) winemaker Ted Lemon, owner and winemaker of Littorai Wines in California and our very own Claire Mulholland who was the head winemaker at Martinborough Vineyards and Amisfield".
Bob Campbell MW
"I have been spending a large portion of my time scouring the globe for what I call treasure wines. Wines that are worth the effort to source as their character and personality are rivaled only by their price to quality ratio. When I get something in my mind and sights, I tend to be quite relentless in pursuit. With Burn Cottage it has been the same experience thus far!"
Sean Adelsohn - Pinot Noir Fan - Montreal.
"Purchased by larger than life (even for an American) wine lover / distributor Marquis Sauvage in 2002, Burn Cottage is the new kid in this relatively new region. Judging from just the first commercially released vintage (2009) it was clear that Marquis has one goal in mind – produce a Pinot Noir of the utmost quality".
Lisa Perrotti-Brown MW.
back to top