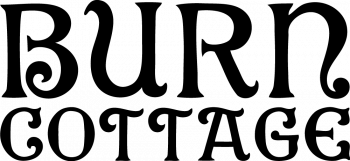 Welcome to Burn Cottage e-cellar door
We came about from a passion and love for Pinot Noir and in many ways a bit of fortuitous timing and a gut feeling about the land in Central Otago. The natural amphitheatre carved out by gentle ebb and flow of the Clutha and Kawarau rivers and the laying down of terminal moraine soils from the glaciers is now home to the bio dynamically managed vineyard otherwise known as Burn Cottage..
Purchased in 2002 by the Chicago based Sauvage family and under the guidance of Ted Lemon and now Claire Mulholland, this tiny 10 ha plot nestled in the foothills of the Pisa Range has become one of a family of Pinot Noir producers that have made this rugged and dramatically beautiful region home. Our wine talks of place, climate, geology and most importantly of the people that make the dream possible.
The Burn Cottage Vineyard property had been grazed by sheep for as long as can currently be remembered. There were, and are, no immediate vineyard neighbours. The site was much coveted in the region as it is sheltered from both northerly and southerly winds by large hills and forms a beautiful, protected bowl, much like a modern amphitheatre.

Husband and wife Marquis Sauvage and Dianne Sauvage were on a return trip from the Mornington Peninsula in Australia and had decided to visit several regions in New Zealand. For some time the family had contemplated starting their own winery. Dianne and Marquis were struck by the extraordinary beauty of Central Otago and became even more impressed after tasting through the region's wines, particularly Felton Road and Gibbston Valley. They decided that they had found the place they were looking for. Marquis continued the property search with a real estate broker and came across the Burn Cottage site. As Marquis likes to say, he had visited enough great vineyards around the world and this one had the right look. Unbeknownst to the Sauvages, several prominent, local wineries and winemakers were interested in the site and had had their eyes upon it for some time.

The property became available in January of 2002 and the Sauvages were able to purchase it at auction.
Price based on case of any 15x 750ml bottles, all-inclusive of freight, taxes, duty and insurance from NZ Producer to your door in Australia. All prices based on live exchange rate.
back to top