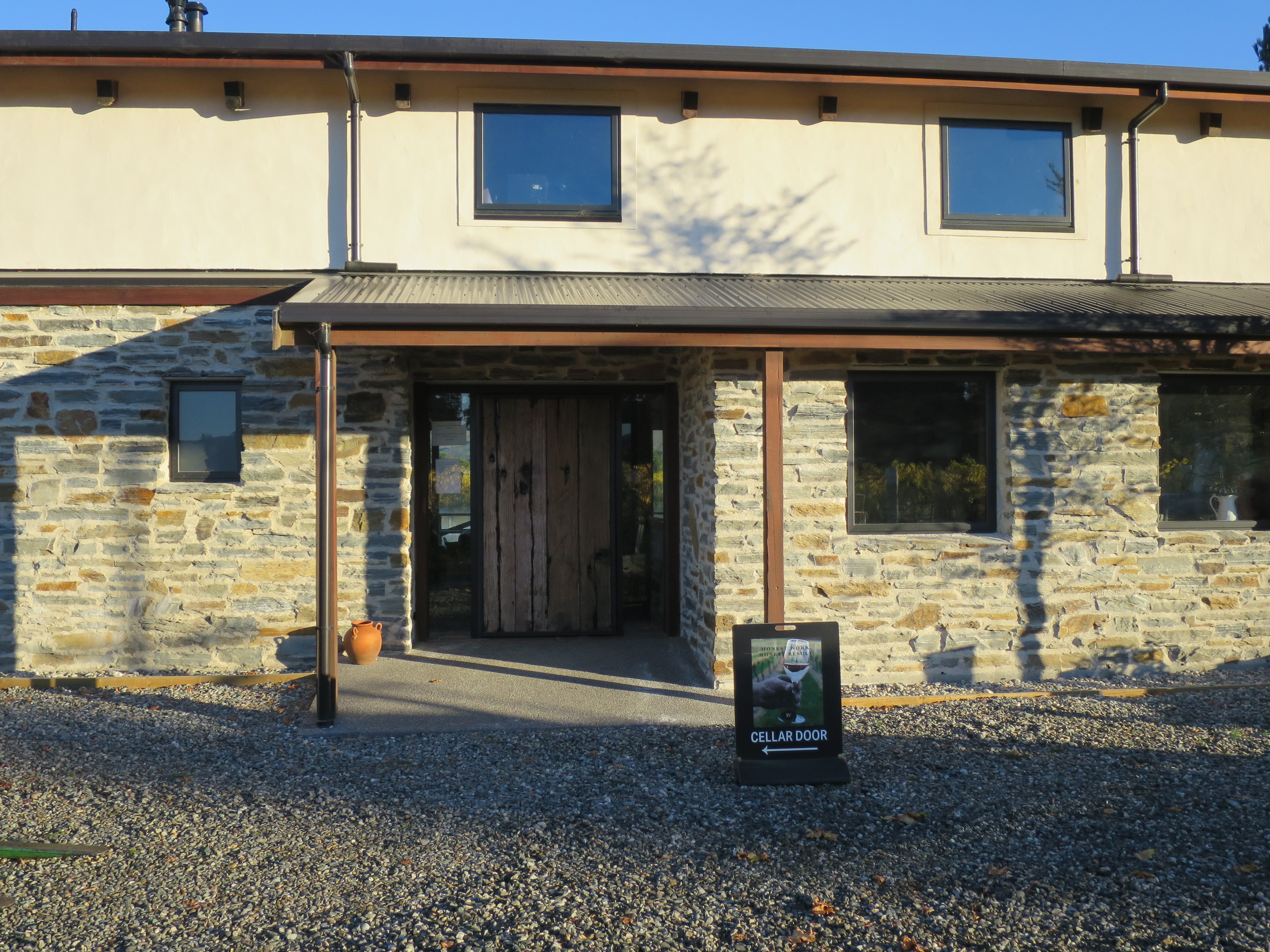 Welcome to Ruru Wines e-cellar door
Immigrant's Vineyard - home of RURU WINES is owned and operated by Roland and Lucienne van der Wal. In 1986 we arrived into New Zealand from the Netherlands, just carrying a backpack each. Over the ensuing years, we worked in hospitality, owned our own restaurant, went into grocery retailing, all the while following the growth of the New Zealand wine industry. In 1999 Lucienne studied viticulture at the EIT in Hawkes Bay. It took a few more years to realise our dreams of owning a vineyard.
In 2013 we purchased an existing vineyard. From 2015 we started to produce wines under the Ruru label. Our wines are made from grapes grown on our 19ha vineyard. We are Accredited Sustainable Winegrowers.
We grow and produce:
Ruru Pinot Noir
Ruru Pinot Gris
Ruru Pinot Rosé
Ruru Chardonnay
Ruru Gewürztraminer
Occasionally we purchase fruit from other local vineyards, to add variety to our mix. Currently we also sell:
Ruru Riesling and Ruru Merlot
The fruit for these two varieties were grown sustainably in the Alexandra region.
At the end of 2018 , with our son Michiel (Vanderbuild) we started to build our house and tasting room on the vineyard. This project was filmed as part of the Grand Designs NZ series ( Series 5 - Schist Vineyard). It turned our journey into the world of wine into a true family affair, with the whole family involved in the business in one way or another.
---
Our yields are low, and grapes are hand picked and made into beautiful wines with the help of winemaker Antony Worch, of Alexandra Vintners. The policy for all the wines is a very soft press (between 55-65%) and to have minimal interference in the fermentation and maturation processes. Our Rosé, made from 100% Pinot Noir grapes, is cold soaked for 24 hours to create a pale pink colour. The Pinot Gris is pressed at 55% and partly fermented in oak and left on its lees. The Pinot Noir and Chardonnay are pressed at 65% and matured for 10-12 month in French oak barrels, 10-20% of which are new.
We are happy to say that our hard work is paying off, with wine reviews consistently above 90/100 points across the range.
The vineyard has two terraces, with the top being extremely bony, sandy near "hydroponic" soils. The bottom terrace has far more organic matter, mixed in with the sandy/loamy soil. Through fertigation, we irrigate and feed the vines to prevent them from stressing out. Especially the top terrace, as it has very little cation exchange capacity. Through the application of fish fertilisers/seaweed/humates and re-sowing of the swards, an effort is being made to increase the organic matter. Every second row is sown with Phacelia, Blue Lupin, Plantain, Tic Beans, Buckwheat and white oats.
After harvest we have sheep looking after the vineyard, assisting us in improving our soils.
Overlooking the Clutha River and Old Man Range, Immigrant's Vineyard is one of the most southern vineyards in the world, exactly in between the Central Otago towns of Alexandra and Clyde. On one side it is bordering Dunstan Road and the famous Central Otago Rail Trail, on the other side SH8 and Airport Road. The Alexandra Golf Course is situated on the eastern border.
The Alexandra basin is renowned for warm days followed by cool nights, contributing to intense flavours, colour and structure of our wines. The grapes ripen much slower, retaining more acidity. However, even in summer, it is not unusual to have frosts during the growing season, resulting in the need for frost fighting to protect our valuable crop.
Harvest happens much later too, usually at the end of April to early May. This creates another challenge, when birds come down into the valley in search for food. To protect the ripening berries, from the end of February until harvest, the whole vineyard is covered in nets.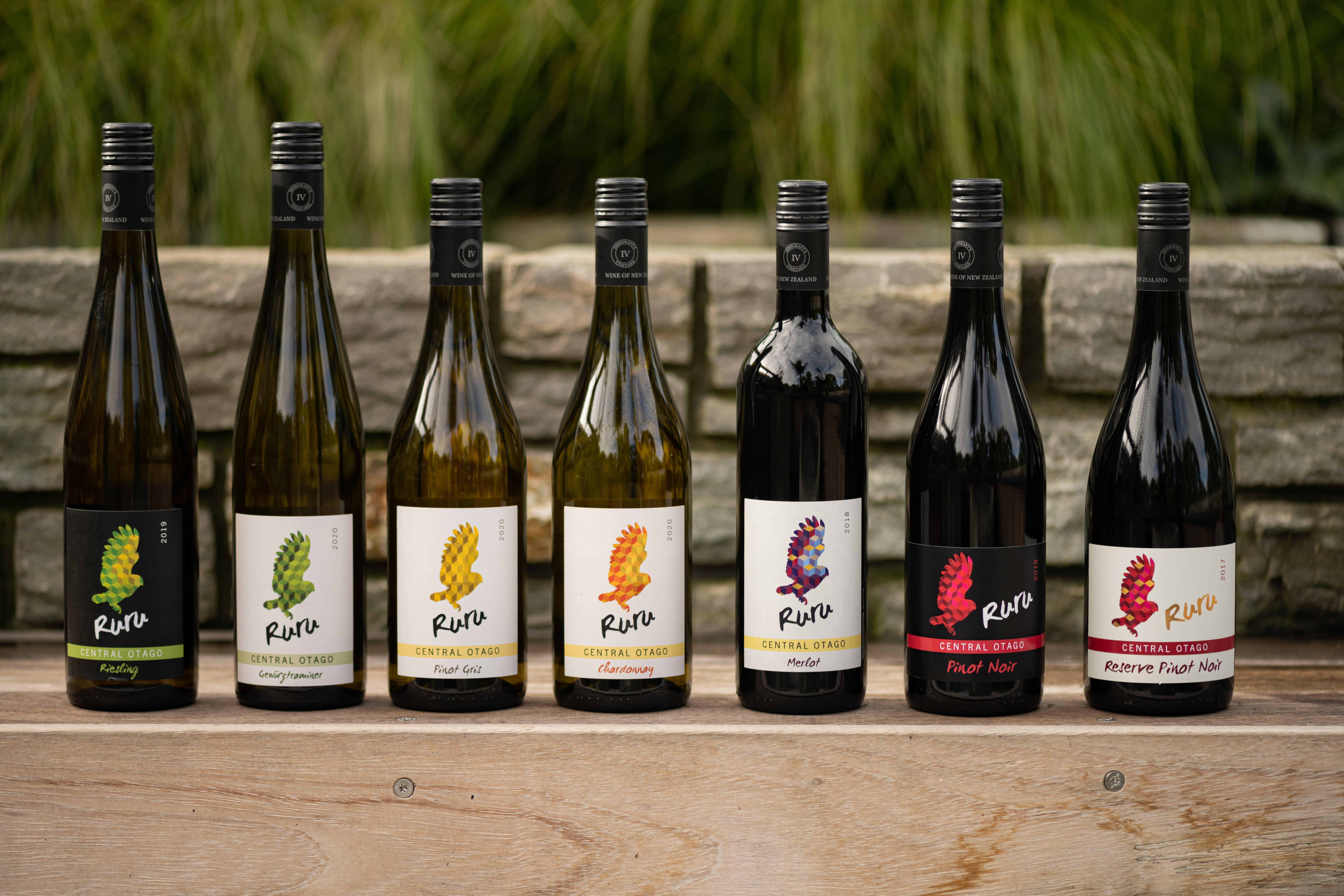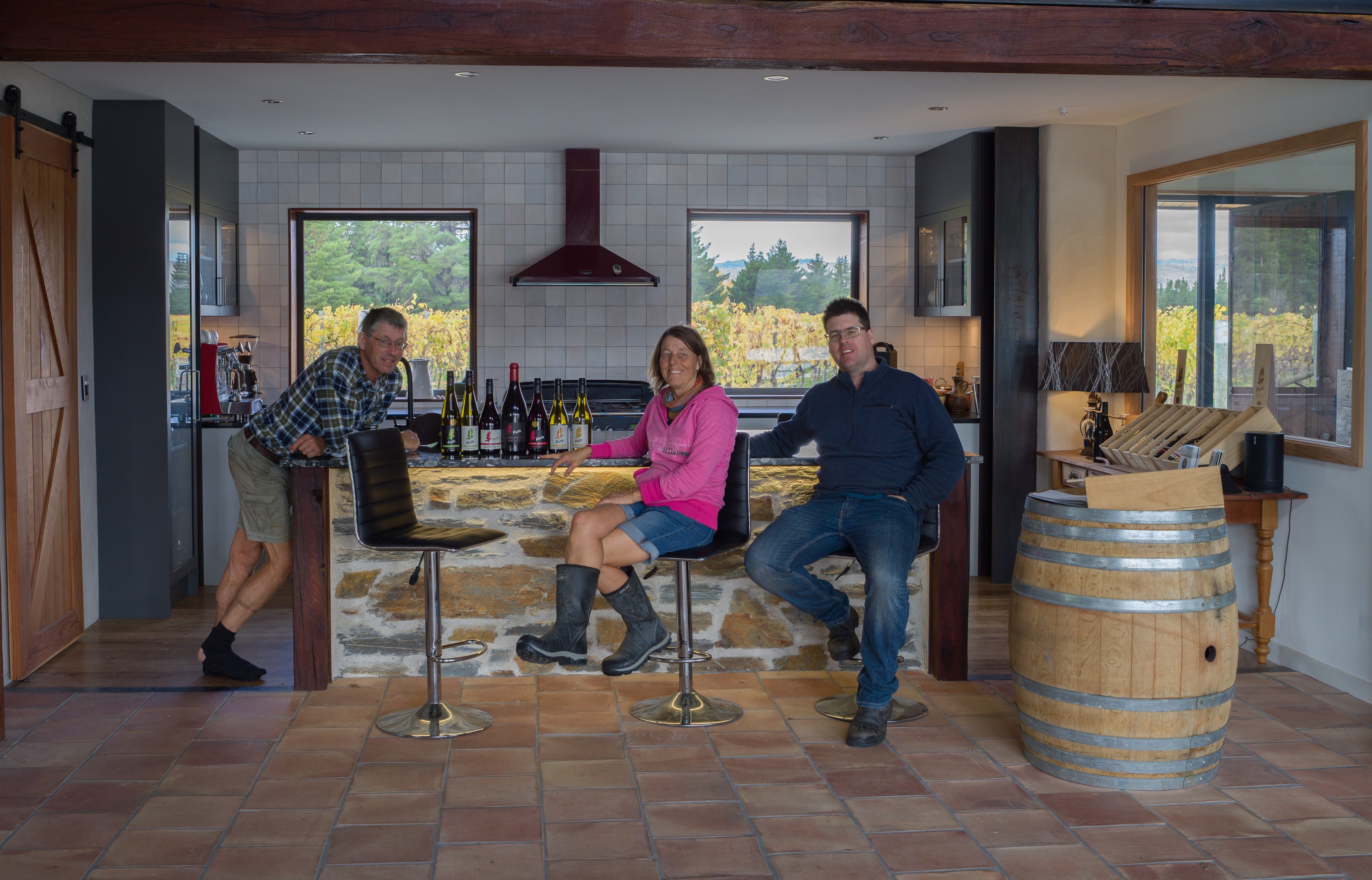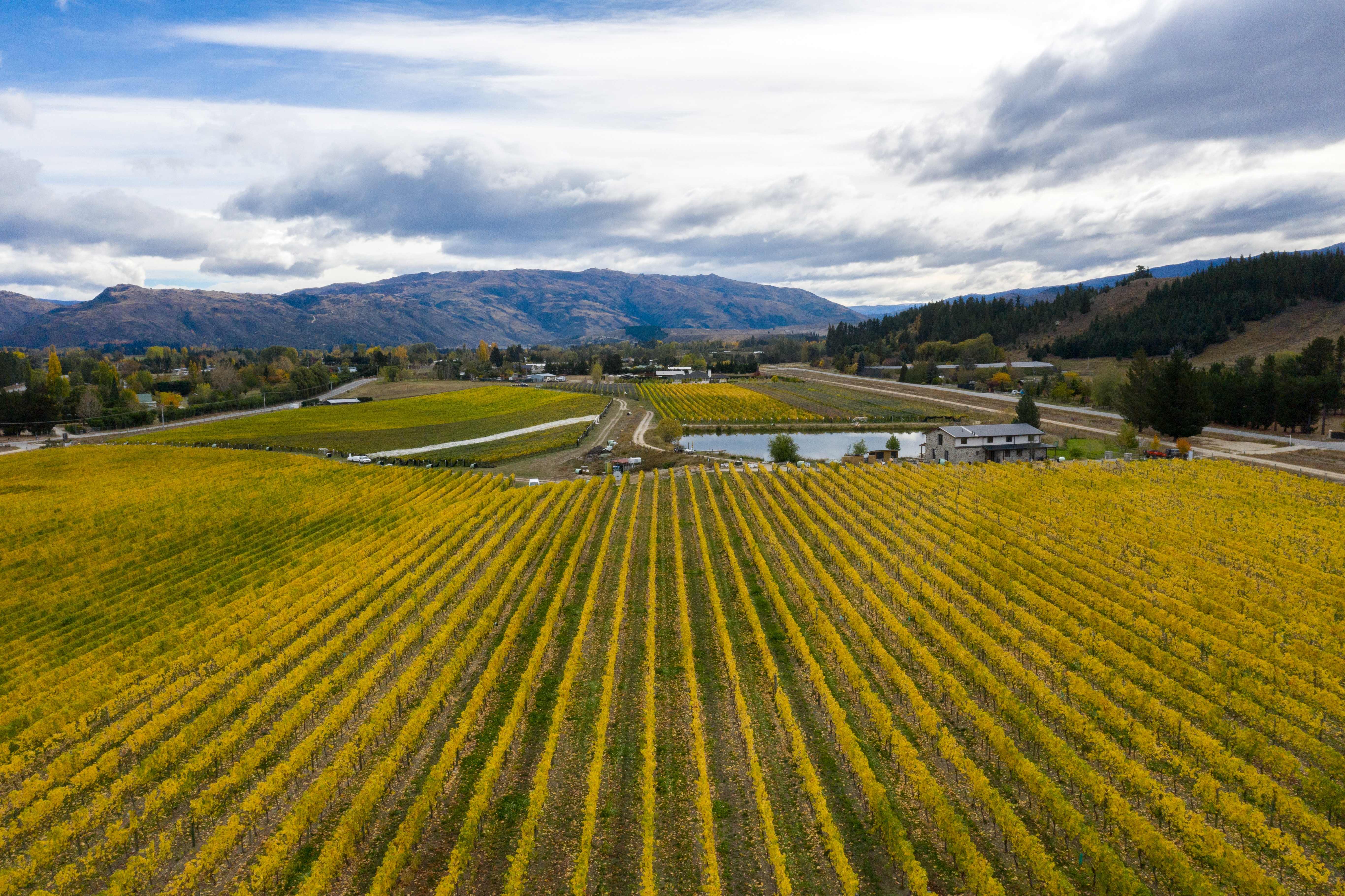 Reviews
Ruru Pinot Noir 2020
Vibrant and alluring aromas dark ruby appearance with equally vibrant aromas of dark cherry and plum, sweet new wood scents with a light smoky edge followed by vanilla and clove. On the palate - tense, youthful and fresh with a core of dark red berry and plum flavours, firmly textured chalky tannins and acidity add mouthfeel and contrast. With a lengthy finish and precise, vibrant flavours this wine can be enjoyed today or cellared till late 2022 then enjoyed through 2028+.
Cameron Douglas 94 Points
Ruru Pinot Noir 2019
Sam Kim 93/100, Cameron Douglas MS 92/100
Ruru Pinot Noir 2020
Cameron Douglas MS 94/100, Sam Kim 93/100
Ruru Chardonnay 2019
⭐⭐⭐⭐ 4 stars Michael Cooper, Cameron Douglas MS 92/100, Sam Kim 93/100
Ruru Chardonnay 2020
Cameron Douglas MS 93/100, Sam Kim 91/100
Ruru Riesling 2019
Sam Kim 94/100, Cameron Douglas MS 90/100
Ruru Pinot Gris 2020
Int'l NZ Wine Show Silver, Bob Campbell 91, Cameron Douglas MS 93/100
Ruru Gewürztraminer 2020
Cameron Douglas MS 93/100, Sam Kim 93/100
Ruru Reserve Pinot Noir 2017
Sam Kim 95/100
Ruru Reserve Pinot Noir 2019
Sam Kim 95/100
Ruru Reserve Pinot Noir 2020
Sam Kim 94/100, Cameron Douglas MS 93/100
Ruru Pinot Noir 2018 receives Gold Medal in New World Wine Awards
Ruru Pinot Noir 2016 receives Silver in 2018 Decanter World Wine Award
Ruru Reserve Pinot Gris 2017 receives a Gold Medal at the AIRNZ WINE AWARDS
back to top