Welcome to Judge Rock Winery e-cellar door
Judge Rock produces stunning organic Pinot Noir, Rosé, Blanc de Noir, Pét-Nat, St Laurent and Port.
Awards, include Cuisine 5 stars, AIR NZ Gold medals and Australian & New Zealand Boutique Wine Show trophies.
From 2019 vintage all wines are Certified Organic
Elegant Sensuous Intimate
Award Winning Pinot Noir wines from the Jacobson-Chiaroni family boutique vineyard. The wines produced from this vineyard have received many awards, showcasing the premium quality of Judge Rock wines. A romance not a blockbuster, feminine not masculine, balance not power, family not corporate, and love not lust.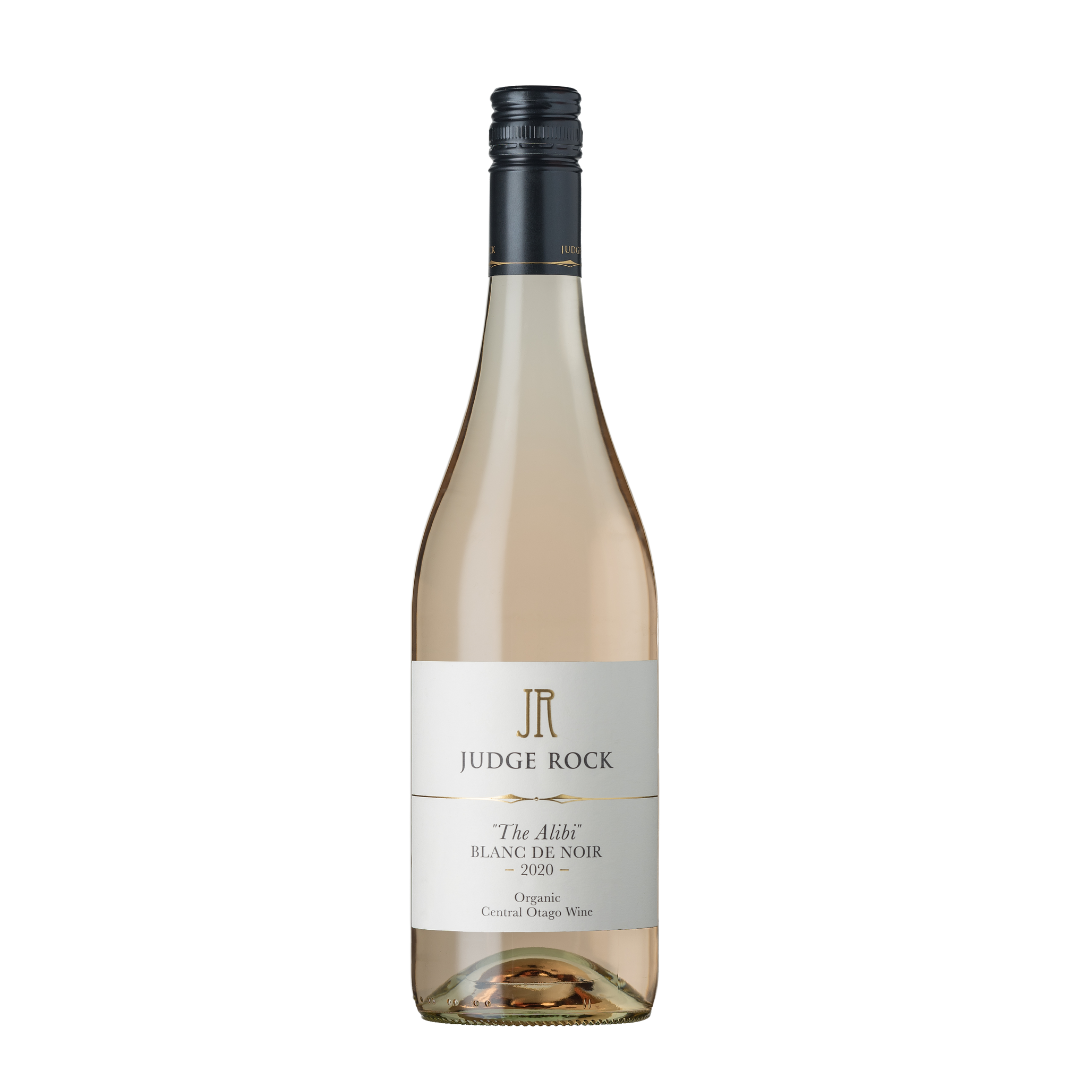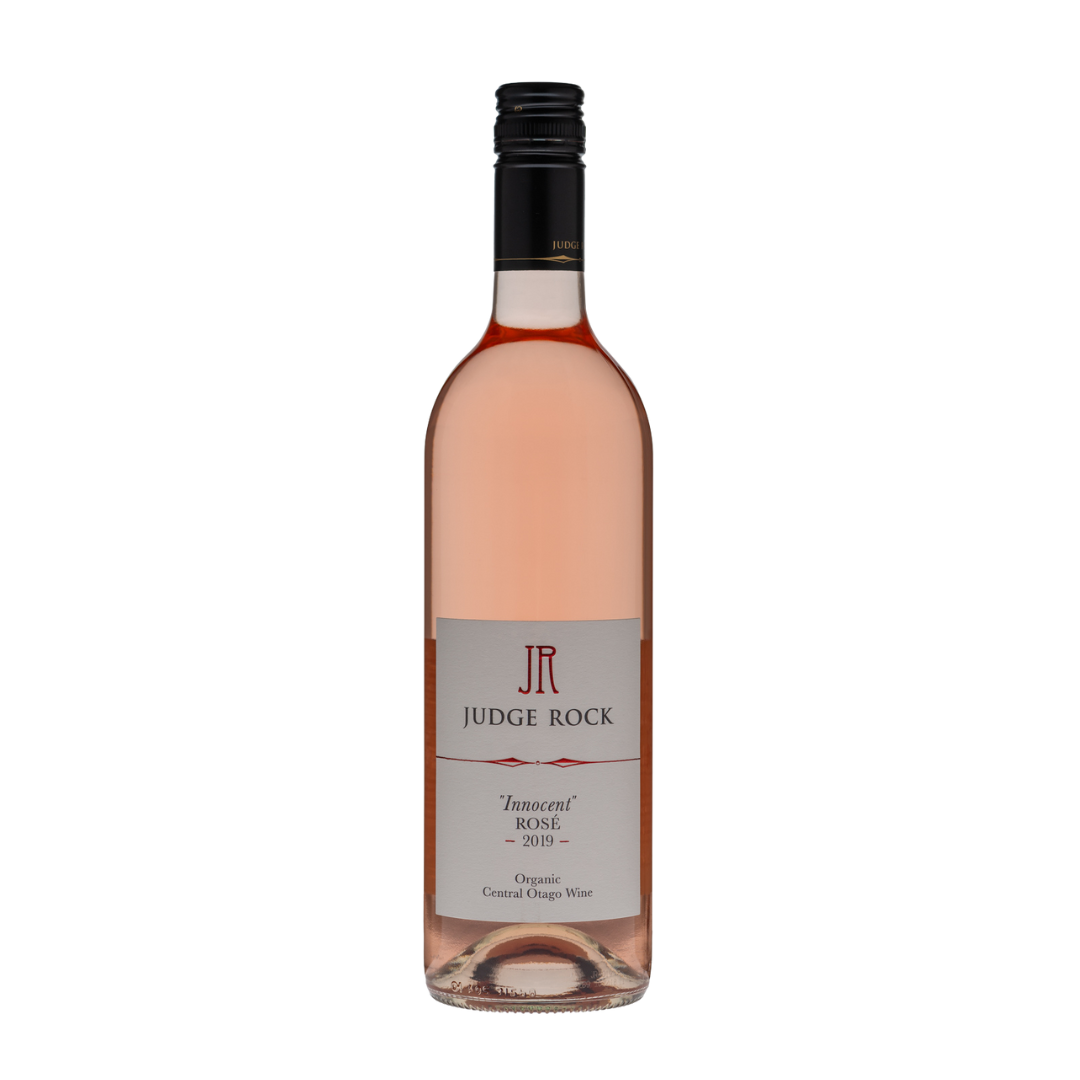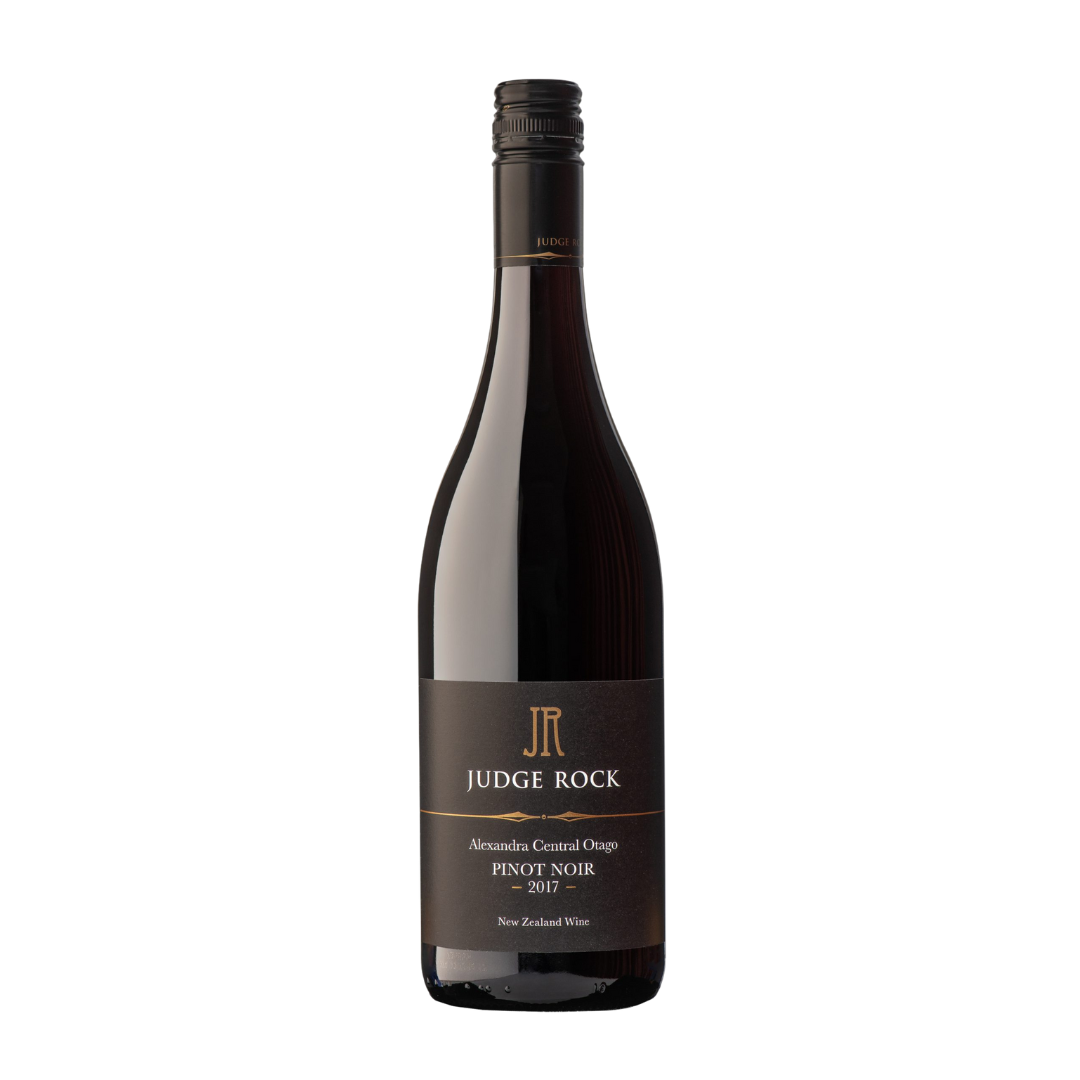 Reviews
Judge Rock The Alibi Blanc de Noir Rosé 2021

A delightful, fresh, fruity and enticing bouquet with layers of aroma and flavour of spicy red berry fruit, a core of minerality and texture with a fine lees complexity. Warm and generous with a coarse-silk youthful texture, flavours of strawberry, peach tea and red apple begin top emerge along with a lengthy finish. Quite the delicious example, ready for r drinking from 2021 through end of summer 2023.
Cam Douglas MS
93 Points
Excellent
Judge Rock 'Innocent' Organic Rosé 2019

A very pretty bouquet with scents of roses and fresh red apple, there's some tropical melon and fresh fruit tea moments along with a whisper of minerality. Crisp, plush, fruity and quite delicious on the palate. Flavours mirror the bouquet with a core of fruit, contrasting acid line and a balanced, ready to drink appeal. Best drinking from 2021 through end of summer 2023.
Cam Douglas MS
92 Points
Premium
Judge Rock 'Guilty' Organic Pet-Nat 2021

Quite an array of scents from tropical fruits to guava, wild strawberry to orange fleshed plum and nectarine. A soft yet persistent aroma of lees adds complexity and intrigue. On the palate - crisp, fresh, citrusy, tart, fruity and fresh. The mousse is fine adding contrast, acidity adds a crispness and bite with some fine fruit tannins and phenolic grip. The finish exudes a pink grapefruit flavour. Overall a lovely example, balanced and well made. Drink from day of purchase and through end of summer 2023.
Cam Douglas MS
90 Points
Premium
back to top