Welcome to Misha's Vineyard e-cellar door
Spectacularly located on the edge of Lake Dunstan, Misha's Vineyard is located in the Bendigo sub-region of Central Otago - the Pinot Noir capital of New Zealand. Named as one of New Zealand's Top 20 Wine Producers by the esteemed Decanter (UK) magazine, Misha's Vineyard is owned by Andy and Misha Wilkinson who have 26 hectares (65 acres) of planted vineyard on their 57 hectare (140 acre) single-vineyard estate. The sun-drenched north-west facing terraces of the estate provide optimal conditions for producing world-class wines. The plantings comprise Pinot Noir and a range of aromatic white varieties with the wines crafted by Olly Masters – one of New Zealand's most talented and recognised winemakers. With an 11,000-case production, the range of super premium Misha's Vineyard wines are currently exported to over 14 countries predominantly across the Asia Pacific region.
Misha's Vineyard produces Pinot Noirs and aromatic white wines that have achieved acclaim and top ratings from wine reviewers and critics. The wines have represented New Zealand as the best of their variety in various international tastings and events including being named in the Top 100 Wines of the world at the London International Wine Fair and Icon Wines of the World events with Robert Parker/The Wine Advocate. For the past four years Misha's Vineyard has been recognised in the Fine Wines of New Zealand - a classification recognising the country's most prestigious wines based on stringent criteria including provenance and winemaking excellence over many years.
Misha's Vineyard grew from a passion for wine and a passion for marketing. Our professional lives took us to Singapore in 1993 where we had regional executive roles in marketing and sales for global companies. In our personal lives, we pursued our pleasure, our passion – food and wine. Each vacation would be spent touring wine regions of the world and learning as much as we could about the food, the wines, and the people from those regions.
When we came to that "strategic inflection point" in our lives, (a term coined by Andy Grove, one of the founders of Intel to describe that point when the fundamentals are about to change), we decided we needed a plan for the second half of our lives. Our vision was to be able to work together and build something. We recognised that we have always liked the journey as much as the destination, so it was important to create something from scratch. Read more on Our Journey here.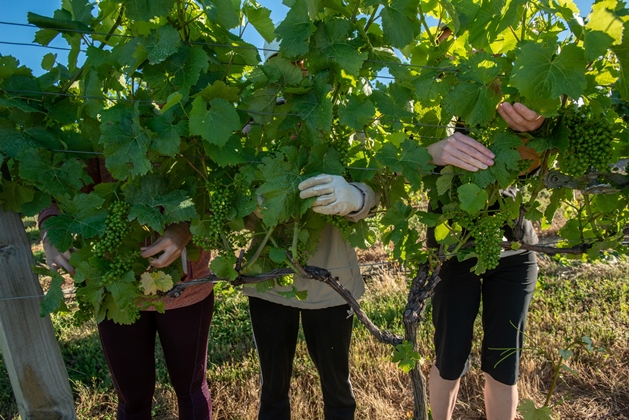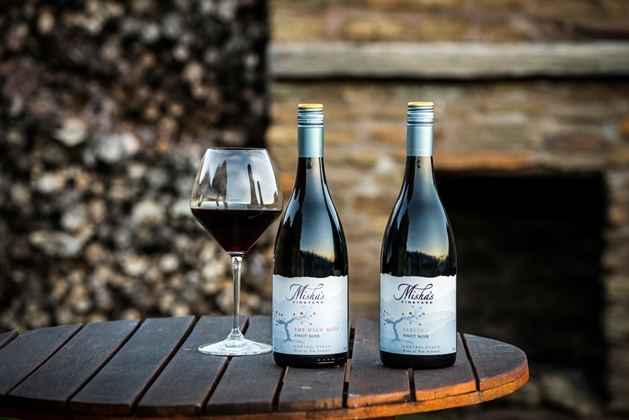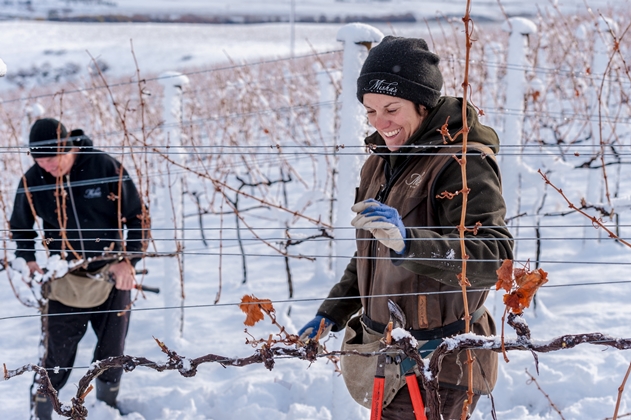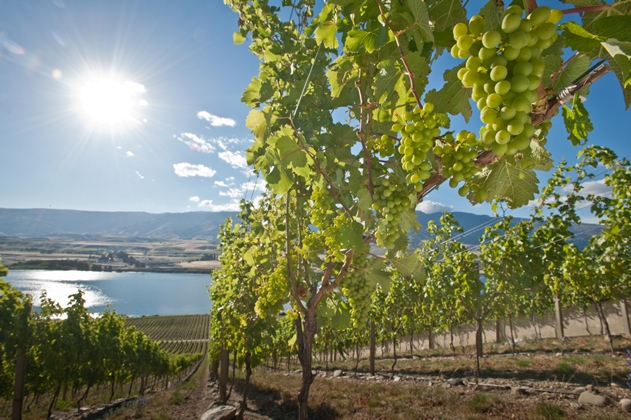 Reviews
A taste of Provenance from Misha's Vineyard
Cameron Douglas MS
Thanks to Misha, Andy and Olly Masters for such an amazing opportunity to taste '08-'18 High Note Pinot Noir, '08–'15 Verismo Pinot Noir, and the '08-'18 Limelight Riesling from Misha's Vineyard. There's a true sense of provenance for these fine Bendigo wines, made with the utmost care and attention to detail. Read the full story here.
Misha's Vineyard Vertical Tasting – March 2021
David Walker Bell
"Moving from Singapore, Andy and Misha Wilkinson spend eighteen months searching for the perfect spot to pursue a new passion – a patch of land that would produce heart-stoppingly good Pinot Noir…" Read the full story here.
Misha's Vineyard, High Note Pinot Noir 2019
95/100 OUTSTANDING! "There is no mistaking the complexity, purity, fruit spice and toasty barrel allure of the bouquet. On the palate - equally complex with a core of red berry fruit flavours - cherry, dried raspberry and a little plum..."
Cameron Douglas MS
back to top