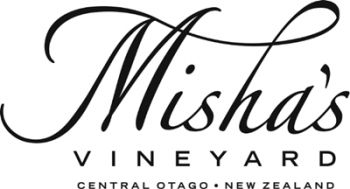 Welcome to Misha's Vineyard e-cellar door
Spectacularly located on the edge of Lake Dunstan, Misha's Vineyard is located in the Bendigo sub-region of Central Otago - the Pinot Noir capital of New Zealand. Named as one of New Zealand's Top 20 Wine Producers by the esteemed Decanter (UK) magazine, Misha's Vineyard is owned by Andy and Misha Wilkinson who have 26 hectares (65 acres) of planted vineyard on their 57 hectare (140 acre) single-vineyard estate. The sun-drenched north-west facing terraces of the estate provide optimal conditions for producing world-class wines. The plantings comprise Pinot Noir and a range of aromatic white varieties with the wines crafted by Olly Masters – one of New Zealand's most talented and recognised winemakers. With an 11,000-case production, the range of super premium Misha's Vineyard wines are currently exported to over 14 countries predominantly across the Asia Pacific region.
Price based on case of any 15x 750ml bottles, all-inclusive of freight, taxes, duty and insurance from NZ Producer to your door in Australia. All prices based on live exchange rate.
back to top