Misha's Vineyard
The High Note Pinot Noir 2019 750ml
Misha's Vineyard The High Note Pinot Noir 2019 750ml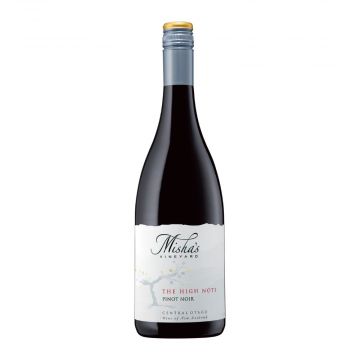 Classic floral varietal aromas of violets and roses, combined with exotic notes of orange zest and cinnamon, the elegant sweet-fruited palate is balanced by gentle silky tannins.
Misha's Vineyard "The High Note" Pinot Noir is rated as a 'CLASSIC' wine in the Buyer's Guide to New Zealand Wines by Michael Cooper 2021.
95/100 Outstanding "There's no mistaking the complexity, purity, fruit, spice and toasty barrel allure in the bouquet…." wrote Cameron Douglas – Master Sommelier. (Oct 2020 )
$49.39AUD
Price based on case of any 15 wines, all-inclusive of freight, taxes, duty and insurance from NZ Producer to your door in Australia. All prices based on live exchange rate.
back to top