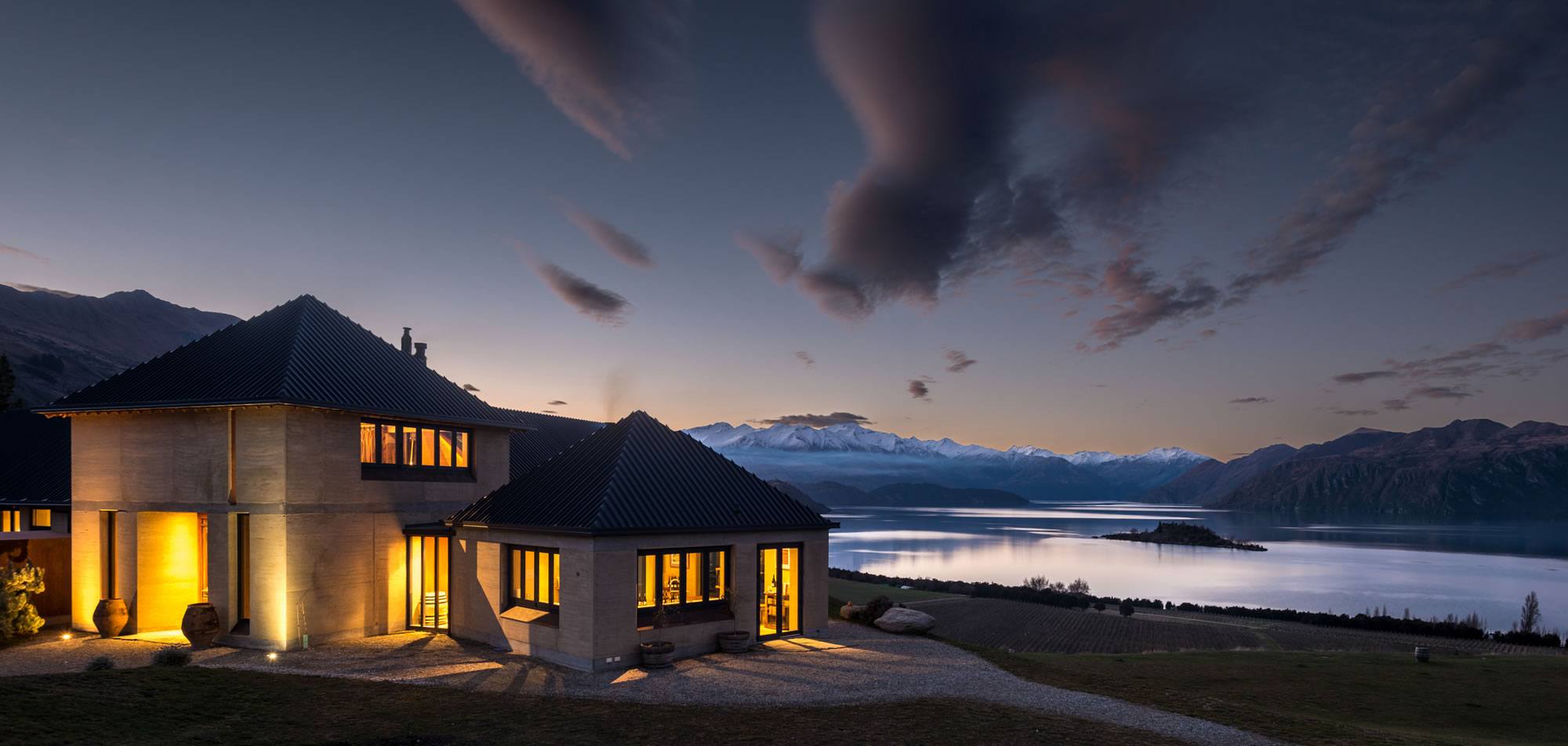 Welcome to Rippon Vineyard's e-cellar door
Rippon is more than just a name; it is a piece of land farmed by four generations of the same family over more than one hundred years. With this guardianship comes an inherent love and respect for the land, shown across all areas of our work, from the biodynamic principles that guide all aspects of our farming to the pride that we take in welcoming people onto the land and to The Rippon Hall.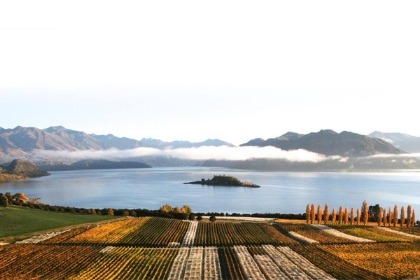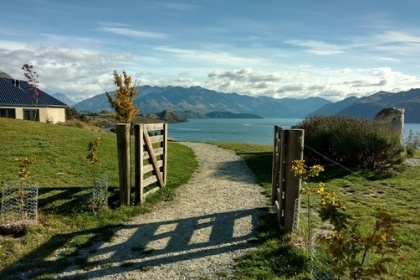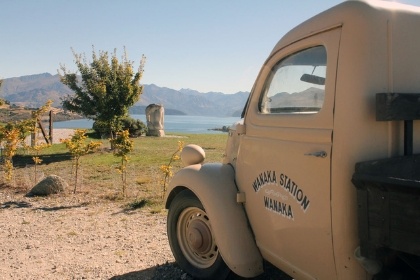 Central Otago is situated on the 45° south latitude line, near the bottom of the South Island of New Zealand.
It is on the Eastern side of Australasia's largest mountain range, The Southern Alps and is New Zealand's only
viticultural region with a truly "continental" climate. It is also the world's most southern viticultural region.
Rippon lies at 330 metres altitude, on the shores of Lake Wanaka.

ELEMENTS
LIGHT
Central Otago: the only continental climate in New Zealand viticulture with high ultra violet light,
long sunshine hours and highly refractive soils.
AIR
Wanaka: a more temperate climate relative to the rest of Central Otago due to its close proximity
to the dividing mountains of the Southern Alps.
WATER
Lake Wanaka: the temperance of this large thermal mass, coupled with the protective nature of
Ruby Island further softens Rippon's microclimate.
EARTH
Schist: the metamorphic mother rock, rich in foliated mica and quartzite is deposited as glacial moraines,
coarse-layered gravels, ancient lake-bed clays and wind-blown loess.
Reviews
Julie Dupouy, The Taste, March 2017
From their entry level Pinot Noir to their single vineyard wines, the quality is just outstanding. The schist soil confers a tension, purity and minerality which is simply magical… The estate produces also a beautiful dry Riesling, an incredibly digest and food-friendly Gewurztraminer and a seriously good Gamay in a style that reminds me of some of the top producers in Morgon. In Summary, whatever you can find from this producer, just buy it!
Jancis Robinson, March 2017
Rippon "Rippon" Mature Vine Pinot Noir 2013
Pale ruby. Bags of integrity on the nose. Something quite agricultural about the nose but clean. Really quite delicate and distinctive. Clever Nick Mills. Really refreshing and complex. Dry end. 17.
Mike Bennie, Winefront, March 2017
Rippon "Rippon" Mature Vine Pinot Noir 2013
Savoury scents, sweet earth, briar, dark cherry, Chinese five spice, faint amaro sour­sweet characters. Love pinot like this. So succulent in the palate – long, faintly sappy, crisp tannins, beautiful silky carry through the palate, finishes with tobacco­ like savouriness and amaro­orange zestiness. All perfectly meshed, so much to think about per sip. Wonderful. 95 points.
Mike Bennie, Winefront, March 2017
Rippon Gewurztraminer 2013
Really pretty aromas, rose petal, Turkish Delight, rose hip tea, musk sticks, cherry lollies, faint herbs. Rolling, slippery texture, gently stains the palate and yet there's a cool, underlying zest to acidity that keeps the wine buoyant and fresh. Slips away to infinity with its pretty lingering flavours. There'd be few gewurz any where in the world to this level. 95 points.
Maryann Worobiec, Wine Spectator, January 2017
The Rippon Pinot Noirs are made in limited quantities, from discreet blocks on a property that's in its fifth generation of family farming. They are distinctive and concentrated, and represent one of the region's most important producers.
Daniel Honan, Decanter, January 2015
Rippon "Rippon" Mature Vine Riesling 2012
Iced lemon and a cool honey fragrance, with wafts of freshly baked spiced apple strudel. Rounded honeyed textures lie underneath a long, lingering lime crème brûlée glaze. A wine that proves this region's greatness in aromatic whites. 93 points.
back to top