Welcome to Wild Estate's e-cellar door
Take the finest vines from around the world, transplant them to an island of ancient soils, bake in unique micro-climate until grapes become luscious. Now, beneath the watchful eye of Putiki O Kahu, come savour Wild Estate.
Just 7 acres of vines in the blessed Onetangi Valley, this boutique wine is generally only found exclusivley at Wild Estate in our restaurant and our cellar door tasting room (as well as our craft beers if that's your fancy). Our vineyard's been undergoing replanting. We've planted pinot gris and chardonnay to keep up with demand, and Waiheke produces some stunning styles.
Being a boutique vineyard, we're too small to have our own winemaking facilities, so instead we've tapped into some of New Zealand's finest looking after our wine; Matt Sloane is our viticulturist, who takes care of many boutique wineries on the Island, and our wine is made next door at Mudbricks Winemaking facility by award winning winemaker Patrick Newton. We feel quite blessed to be in such great hands.
Here you get a great wine at a decent price!
Wanderlust Reserve Series
Limited Release - our small batch Reserve wines are extremely rare!
Our smallest block is planted with old vines chardonnay, which was initially planted to make a barrel every year for our owners. Last year, for the very first time, we made it available to the public under our very first release of a Reserve wine under the Wanderlust Reserve series. Wanderlust....this incorporates the massive journey we've undertaken to get here, as well as the intrepid travellers like yourselves who have journeyed across sea to visit us. This didn't last long, there's just 100 bottles available each year and they sell out fast!
Viticulturist Matt Sloane
Our vineyard is lovingly managed by Matt Sloane, of Sloane Viticulture. Matt takes pride in managing a variety of smaller vineyards around Waiheke, who, just like us are too small to have our own Viticulturist.
With Matt's guidance we have recently invested in the Vineyard to improve vine quality, consistency and volume of our grapes.
Replanting Programme
In 2015 we invested in planting new vines to keep up with the busy demand of our restaurant. As our wine solely onsite, it's an ongoing game of sale & demand. New varietals include the addition of Pinot Gris, Chardonnay, Petit Verdot and Syrah to our vineyard, with more planting planned to accomodate future sales growth.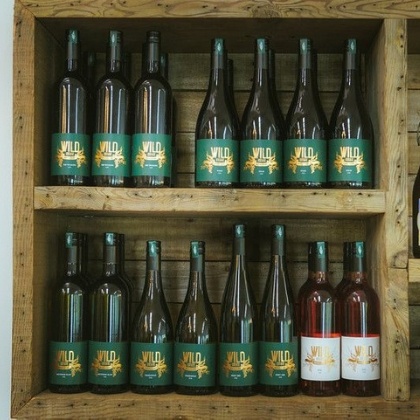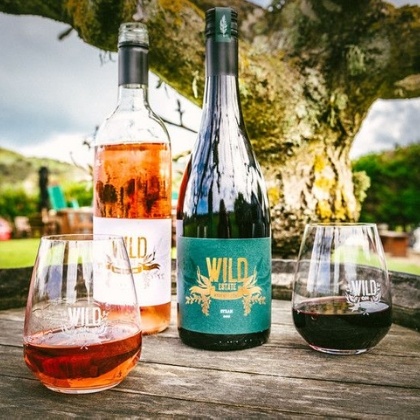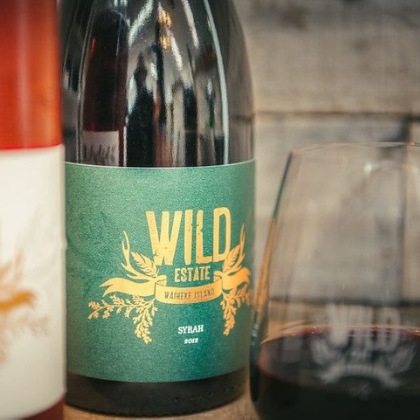 Reviews
Wild Estate Rosé 2020, Hawkes Bay

This wine is 100% Merlot based with aromas of sweet red plum, fresh red cherry and red apple. There are also aromas of cold peach tea and peach blossom. On the palate - crisp and dry with flavours that reflect the nose. There's also some tension from fruit tannins and a light salty mineral edge to the acidity. Youthful, fresh, crisp, balanced and well made. Best drinking from today and through 2023.
90 Points
Premium
Reviewed 4 January 2021
Fun family venue with great food and wine
We went here for lunch over the holiday break. This was our first visit back since the renovations. What a great space has been created. Beautiful platters. Staff were friendly and helpful. We also did some of the activities, both organised and not. A fun afternoon for the whole family
Kiwi721
Reviewed 28 February 2020
Great service, food, beer & wine!
Came here today with my husband and baby and had a great cheese board, a full flight of wine and one of beer. It was all great and the service of the Canadian waitress made it even better, she was so friendly and our daughter loved her!
Highly recommend a visit, especially if you have kids.
Lockers29
back to top