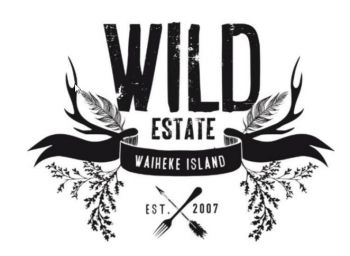 Welcome to Wild Estate's e-cellar door
Take the finest vines from around the world, transplant them to an island of ancient soils, bake in unique micro-climate until grapes become luscious. Now, beneath the watchful eye of Putiki O Kahu, come savour Wild Estate.
Just 7 acres of vines in the blessed Onetangi Valley, this boutique wine is generally only found exclusivley at Wild Estate in our restaurant and our cellar door tasting room (as well as our craft beers if that's your fancy). Our vineyard's been undergoing replanting. We've planted pinot gris and chardonnay to keep up with demand, and Waiheke produces some stunning styles.
Being a boutique vineyard, we're too small to have our own winemaking facilities, so instead we've tapped into some of New Zealand's finest looking after our wine; Matt Sloane is our viticulturist, who takes care of many boutique wineries on the Island, and our wine is made next door at Mudbricks Winemaking facility by award winning winemaker Patrick Newton. We feel quite blessed to be in such great hands.
Here you get a great wine at a decent price!
10% discount 30+ bottles of Wild on Waiheke Wines
Discount applied in cart
Price based on case of any 15 wines, all-inclusive of freight, taxes, duty and insurance from NZ Producer to your door in Australia. All prices based on live exchange rate.
back to top