Welcome to Brodie Estate's e-cellar door
We are a family owned, single vineyard, boutique producer of top-quality pinot noir expressing the succulent ripe fruit of Martinborough, in the lower North Island New Zealand.
• Martinborough was the first place to grow Pinot Noir successfully in New Zealand
• Special climate, low rainfall, good heat in the summer but rarely above 31 degrees
• Long warm autumns with little rain and cool nights – perfect Pinot growing climate
• Terroir – silts over clays, then an iron-pan with tight gravels below
• Martinborough Pinot has similar phenolics to Central Otago Pinot except Martinborough wines have one less of the fruity characteristics and two or more that express forest
Our vineyard was planted in 2001 with 10 acres of Pinot Noir Dijon clones – 777,667,114,115, Clone 5. 777 clone has chocolate characteristics, Clone 5 brings spices and 667 brings structure and soft tannins. We blend them together to produce our single estate wine.
Our plants have been grown without irrigation This leads to plants that put their energy into the fruit and not into the vegetation. We produce small succulent berries with intense fruit flavours and spicy and savoury characteristics We wait until the grape is truly ripe. This means the brix (sugar levels) levels are between 23 and 25 brix. The aim is to produce ripe fruit with a medium alcohol level.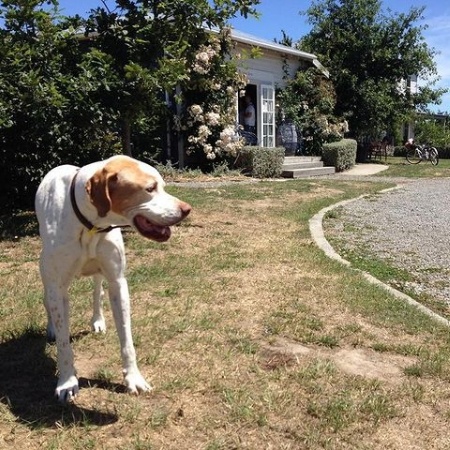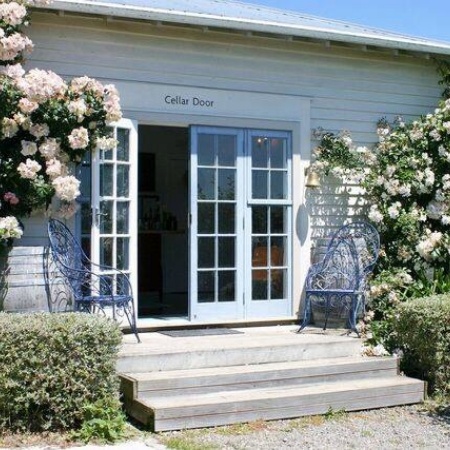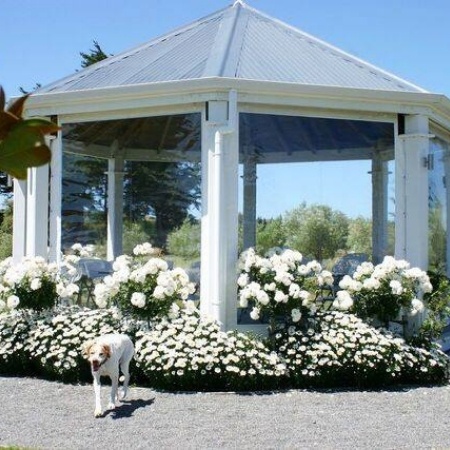 Reviews
Brodie Estate Pinot Noir 2014
95 Points
Tasted alongside the 2013 vintage this wine is richer, riper and fleshier with black-fleshed plum, dark cherry, anise and spicy oak flavours. It has more power and intensity and is at the same time more accessible. It has a strong varietal and regional identity.
Both 2013 and 2014 are excellent wines. My order of preference could easily switch on a different occasion.
Bob Campbell, MW
Brodie Estate Pinot Noir Reserve 2014
96 Points 5 stars
A selection of the best barrels produces the reserve wine in top vintages. This is a rich, concentrated
"fruit bomb" style with a lush, silken, Musigny-like texture underpinned by fine tannins which provide structure and potential longevity as well as a peppery, spicy finish.
Bob Campbell, MW
Brodie Estate Pinot Noir 2013
17.5+/20
Dark, deep, purple-red colour, youthful appearance. Elegant dark cherry fruit aromas show complexing fresh herbal interest and detail, the nose still tight and a little slender at present. A little on the cooler end of ripeness. Again, elegant on palate with red cherry fruit. The palate has a fine tannin line and the acidity is noticeable. The fruit grows with time in the glass to show richer and sweeter fruit, as well as balancing extract and substance. 5-6 years. Dijon clones, destemmed and soaked 5 days, 25-30% new oak.
Raymond Chan
back to top