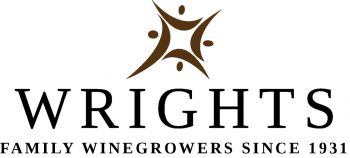 Welcome to Wrights Vineyard & Winery
e-cellar door
At Wrights Vineyard, we work from the grassroots to produce hand crafted, boutique wines in an ethical and environmentally friendly way. Our grapes and wines are certified organic and grown using biodynamic techniques. In the winery additives are kept to a minimum, to show case the vintage, wines and terroir of the vineyard.
We are pioneers, having worked from the ground up to develop our first vineyard on bare land. Anything is possible with hard work and determination.
Last year, we received the Sustainable Winery of the Year 2022 award from Aotearoa Organic Wine Awards.
We are guardians of the land, with our loving family of 5 boys - Noah, Elijah, Luke, Guy and Otto. We look forward to the next 20 years, sharing our dreams and making way for the next generation.
Winemaking flows in the blood, Geoff Wright, owner and winegrower, is of Croatian descent, 3rd generation winemaker in New Zealand (5th in his family) and the Great-Grandson of Stanko Jurakovich, who held one of the first winemaking licences in New Zealand. We trust the legacy will continue.
Price based on case of any 15x 750ml bottles, all-inclusive of freight, taxes, duty and insurance from NZ Producer to your door in Australia. All prices based on live exchange rate.
back to top