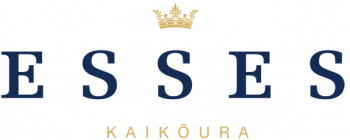 Welcome to Esses Wine Company!
Esses wine specialises in growing single estate, late disgorged Méthode Traditionnelle.
The ethos of the company is about making high-quality grower sparkling that is reflective of its natural environment, with minimal impact on its surrounds. Esses are sustainably certified and focus on ensuring that the soil, vines and fruit are naturally healthy and in balance.
All the grapes used in Esses wines are from a single estate. Esses undertake nearly all the work by hand, which results in truly knowing the vines and growing high-quality product.
Esses focuses on creating perfect sparklings that epitomises the season. This differentiates Esses from large scale sparkling and champagne houses that focus on blending and reproducing the same wine each year. Esses balances of the art of growing the grapes to create the flavours and aromas, with science, to ensure that the seasonal attributes shine through in the final product.
10% discount 15+ bottles of Esses Wine Company Wines
Discount applied in cart
20% discount 30+ bottles of Esses Wine Company Wines
Discount applied in cart
Price based on case of any 15x 750ml bottles, all-inclusive of freight, taxes, duty and insurance from NZ Producer to your door in Australia. All prices based on live exchange rate.
back to top