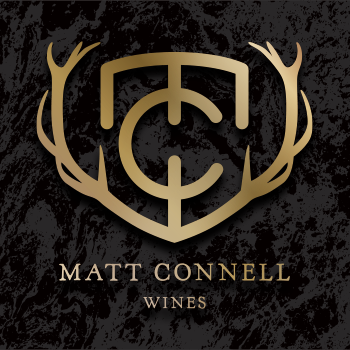 Welcome to Matt Connell Wines e-cellar door
Matt Connell and his wife Beth have been involved in the wine industry since 2000 and Matt Connell Wines is a culmination of the experience gained throughout their lives. Matt had many years in hospitality management developing his palate. He made the leap and earned a Postgraduate Diploma of Viticulture & Oenology before making a personal quest to work and learn alongside some of the best winemakers in the industry here and overseas. In the meantime, Beth and was learning the business side of the industry with a Postgraduate Diploma of Horticulture Management from Lincoln and working as a Management Accountant for many different wineries.
The energy behind Matt Connell Wines is the relationships we have with everyone involved with our business, especially our growers and our customers. We enjoy working collaboratively with other like minded businesses and people.
Being a smaller wine company enables us the flexibility to do business differently, from the wine styles we create, our label design, limited quantities, and the line in the sand we draw for the appropriate timing of vintage releases.
Price based on case of any 15x 750ml bottles, all-inclusive of freight, taxes, duty and insurance from NZ Producer to your door in Australia. All prices based on live exchange rate.
back to top